During the quarter ended September 30, 2019, Snowman Logistics Ltd recorded a revenue of INR. 58.38 Crores as against INR. 57.65 Crores for the same period in the previous year. EBITDA increased to INR. 15.08 Crores from INR. 14.23 Crores, assisted by an Ind AS adjustment of Rs 3.30 crores, registering a 6% growth for the same period in the previous year. PAT decreased to INR (1.40) Crores from Profit of INR 1.21 Crores in the corresponding quarter of the previous year.
Effective April 1, 2019, the company has adopted new accounting standard Ind AS 116 on Leases and the lease agreements with the landlords are covered under the same.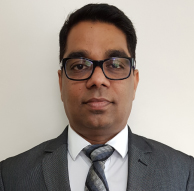 Particulars
Quarter ended September 30, 2019 comparable basis
Changes due to Ind AS 116 increase / (decrease)
Quarter Year ended September 30, 2019 as reported
Operating expenses
30.48
3.30
27.18
Finance cost
1.91
(3.05)
4.96
Depreciation
amortisation
10.09
(2.36)
12.45
| | | | |
| --- | --- | --- | --- |
| Impact on | Earlier Accounting Standard (Ind AS 17) | Increase/(Decrease) | New Accounting Standard (Ind AS 116) |
| EBITDA | 11.78 | 3.30 | 15.08 |
| PBT | 0.82 | (2.11) | (1.29) |
Commenting on the results, Mr. Prem Kishan Dass Gupta, Chairman, Snowman Logistics Limited said, "We are extremely buoyant about the company's growth prospects. There is an overall increase of interest in good quality infrastructure in cold chain warehousing from the organised sector, generating new opportunities. The company has also been able to target back-end logistics for e-commerce customers which is more service oriented rather than just asset oriented. Furthermore, while the sector has been granted 'Infrastructure' status, the government has set the ball rolling to transform the regulatory environment with the proposed National Logistics Policy.
He further said, "Growth has always been a vital component for us at Snowman; we are constantly expanding our network with a long-term outlook to meet the increasing demand as an end-to-end cold chain logistics service provider."
Speaking about the quarter performance, Mr. Sunil Nair, CEO, Snowman Logistics Limited said, "we are happy that our strategy on increasing yield per pallet is working. Due to the seafood crises at eastern coast, post fani cyclone, there has been shortage of shrimp production. This has impacted our utilisation. However, we have good visibility of seafood in Q3 and Q4. We look forward for better performance in rest of the year".