Sharjah Airport International Free Zone (SAIF Zone) has embarked on a major Indian road show spanning four key cities as part of its campaign to promote the key facilities in the free zone.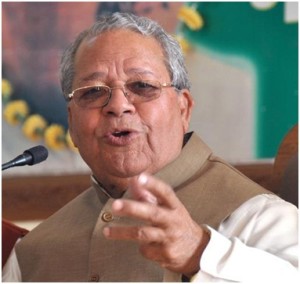 The SAIF Zone organised special seminars in Aurangabad, Goa and Pune in association with the Confederation of Indian Industry (CII). The delegation also participated in the MSME Business Summit in New Delhi where the free zone highlighted its advantages to Indian companies, said a statement from the company.
At the MSME Business Summit, SAIF Zone's booth stirred great interest among hundreds of investors and businessmen, it stated.
Kalraj Mishra, Indian Minister for Micro-Small and Medium Enterprises, inaugurated the event that was organized by the CII in partnership with the Ministry of MSME, Government of India.
Saud Salim Al Mazrouei, the director of SAIF Zone and Hamriyah Free Zone Authority (HFZA) said: "Our delegation received positive response from all the events. We support SMEs immensely and ensure that all companies have access to everything they require to build and conduct their businesses efficiently."
Al Mazrouei said the 20-year old SAIF Zone had emerged as an ideal business hub and "even an investor with a limited budget can set up business units here cost effectively."
The seminars titled "International business forum – taking business globally" illustrated the benefits for Indian companies that set up operations in Sharjah.
While addressing the seminars, RaedBukhatir, deputy commercial director of SAIF Zone explained its policies like single-day licence issuance, lack of complex taxation, duty-free import and export, etc.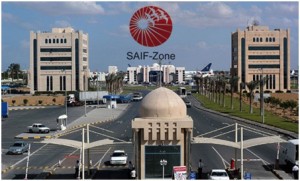 "SAIF Zone offers permission to register and commence operations within 24 hours," he added.
Established in 1995, SAIF Zone houses 7,225 firms from 149 countries. These include some of the world's leading logistics and light manufacturing companies.
Sharjah has three deep-water ports and manufacturers can benefit from its unique location which facilitates inter-modal transport flexibility, combining air links with sea freight handling, thereby cutting freight cost and saving on shipping time.
Courtesy : TradeArabia News Service