SGS RECEIVES NABL ACCREDITATION FOR ITS AUTOMOTIVE TESTING FACILITY IN CHAKAN, PUNE
MUMBAI, SGS is pleased to announce that its state-of-the-art automotive testing facility at Chakan in Pune has received accreditation from the National Accreditation Board for Testing & Calibration Laboratories (NABL) in accordance with ISO/IEC 17025:2017.
Situated in the heart of the automotive manufacturing hub at Chakan in Pune, this facility is one of the largest automotive testing laboratories in India, which offers an extensive range of advanced testing services with large capacities.
The tests undertaken here include:
Complete range of EMI/EMC tests for automotive electronics components and consumer electronics
Airbag testing with deployment at extreme temperature conditions (-40oC up to 100oC)
Vibration test undertaken in high-capacity (8 ton) chamber
EV component test
Solar simulation test
Environment simulation test
Physical, chemical and mechanical tests on auto components
The Chakan, Pune testing facility offers a complete range of EMI/EMC tests for automotive sub-assemblies under a single roof. It is equipped with shielded rooms, anechoic chambers, strip line/TEM cells, pulse generators with highly digitized and automated device under test monitoring using various transceivers, cameras and software. These advanced equipment enables it to carry out high-precision EMC measurements on traditional automotive electronics, high-voltage e-mobility/electric vehicle (EV) components/systems, two/three-wheeler vehicle testing as well as consumer electronics.
EMI/EMC Testing is widely conducted on electrical and electronic products to ensure that they are disturbance-free and therefore electromagnetically compatible with other E&E equipment in the surrounding environment.
The scope of EMI/EMC tests undertaken at the Chakan, Pune test facility include:
Automotive categories:
12V, 24V and 48V electronics sub-assemblies
EV electronics sub-assemblies eg: DC/DC converters, PDUs, Inverters, Battery Management System etc.
Two-wheeler and three-wheeler vehicle level testing
UNECE R.10 and AIS 004 testing
Connectivity Products Categories:
Household, electric tools and similar products
Residential, commercial and light-industrial products
Industrial products
Medical products
Railway application products
Electrical products for measurement, control and laboratory use
Multimedia products
Telecom products
Radio equipment
Uninterruptible Power Supply (UPS)
Electric Vehicle Chargers/EVSE (EV Supply Equipment)
Industrial, Scientific and Medical Apparatus
SGS's EMC testing services comply with all regulations and international standards including ISO, IEC, EN, CISPR and JASO. It also meets original equipment manufacturer (OEM) specifications for all the major manufacturers including Tata, Suzuki, Mahindra, TVS, FCA, PSA, Toyota, BMW, Volkswagen, Skoda, Jaguar Land Rover, Hyundai, Mitsubishi, Volvo, GM, Chrysler, Ford, Mercedes-Benz and many more.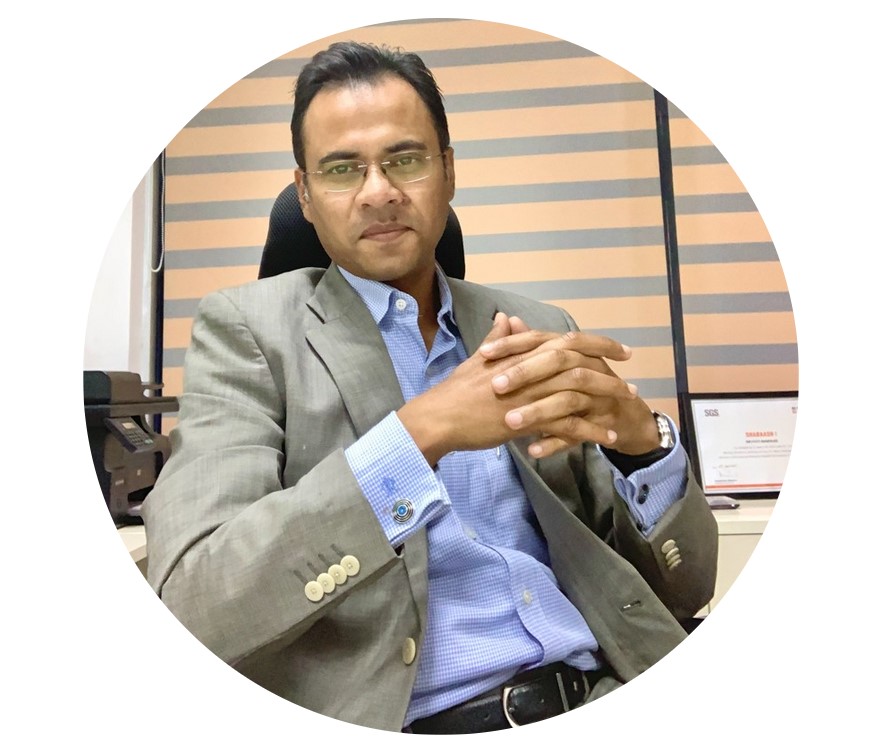 Speaking about this recent accreditation, Dipjyoti Banerjee – Executive Director, SGS India said, "Our test facility in Chakan, Pune is one of its kind in the Indian subcontinent, which is capable of meeting all global testing requirements in accordance with national/international standards as well as domestic/international original equipment manufacturers (OEMs) standards. This state-of-the-art testing facility delivers high quality of test results and brings an immense advantage to the industry by supporting the entire supply chain of OEMs, Global Engineering / Technical Centres in India for their EMI/EMC requirements and assisting them with faster market access."
————x———