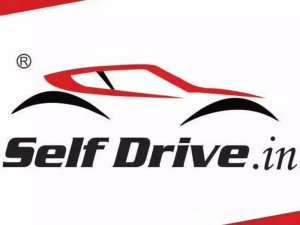 SelfDrive.in, India's pioneer in self-drive rental cars announced its foray into the UAE today, making it the first Indian Self drive car rental company to kickstart international operations. Pinewood Service Corporation, the holding company of Selfdrive.in has acquired license to start operations there and in the first phase of the launch will roll out 1500 vehicles in Dubai, Abu Dhabi, Sharjah, Ajman, Ras – Al- Khaima. All the locations will go live with operations in one go from January 2017.
The second phase of the launch will witness a roll out of another 1500 cars (in Q3 2017-18) in the neighboring countries in Middle East covering the major GCC regions. Announcing the foray, Soham Shah, Founder & Director, Pinewood Service Corporation, said, "We have started with an initial investment of 5 mn Dirhams to rollout our first phase. We are looking to raise an additional 10 mn Dirhams to fund our second phase as early as March 2017. We are confident of revenues in excess of 30 mn dirhams in our first year of operations in the UAE."
UAE is an extremely mature market with a high potential of on demand Self Drive rent-a-car and leasing markets. The company under Pinewoods Technology Services (Dubai) plans to aggressively invest in future driven mass mobility technology platform (MMT) which incorporates Electric cars for clean energy driven cities and Self driving cars for safer passenger and cargo transportation. Pinewoods is set to launch its services via the web portal http://www.selfdrive.ae/ with the use of high end technology, app & seamless ground level operations, serving B2C with products like "City Drive" for short term rentals and B2B with "Micro Lease" for long term flexi leasing options
The share of car rental in UAE is the second largest within the entire car rental market in Middle East region. Initially car rental market in UAE was driven by on-airport car rental services but with the rise in the number of business men and working Emiratis there has been a rise in the number of number of long term car rentals in the country. Moreover, with an increase in the enterprises across UAE, the demand for Self Drive car rental and leasing has enhanced that has pushed the market in UAE to staggering Dh 950 Million in 2015.