Key Insights from Supply Chain Management & Logistics Summit 2023
New Delhi, The Supply Chain Management & Logistics Summit 2023 unveiled a transformative vision for India's logistics landscape, featuring key insights from industry leaders and policymakers. The summit brought together logistics and supply chain stakeholders to discuss innovative strategies and collaborative initiatives that will revolutionize India's logistics sector. The summit highlighted the significant role of logistics in India's economic growth and the nation's ambitious goal of achieving a USD 5 Trillion economy.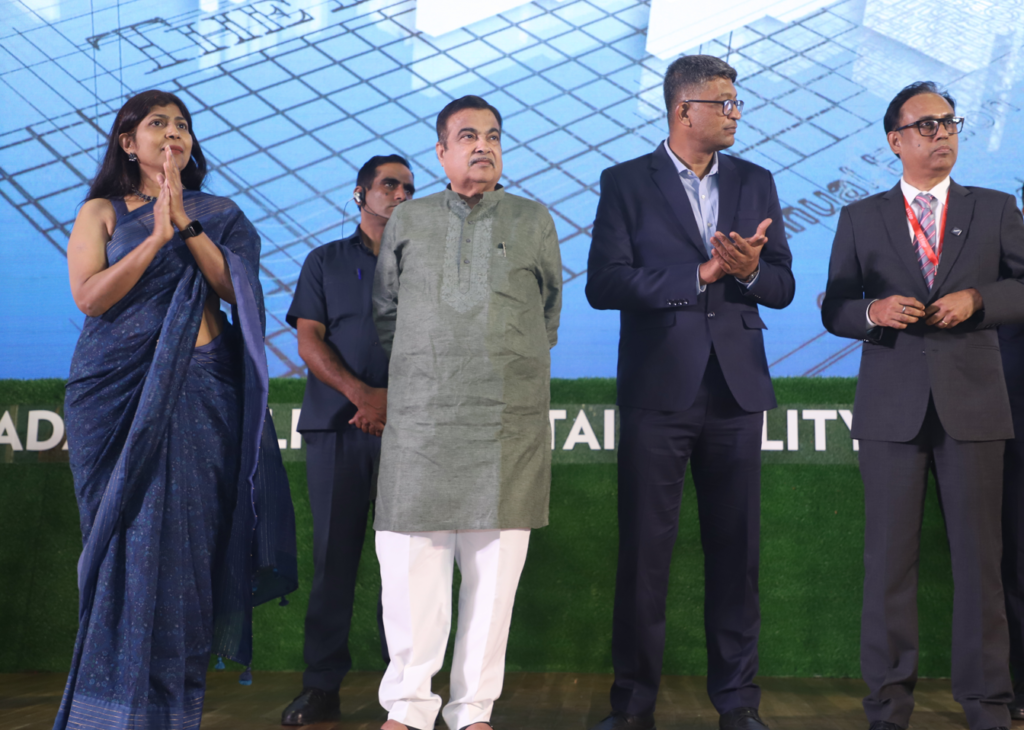 Shri Nitin Gadkari, Hon'ble Minister of Road Transport and Highways, emphasized the importance of supply chain management and logistics in realizing this vision. He stated, "For India to achieve the PM's dream of a USD 5 Trillion economy, our exports must increase and imports reduced. Supply Chain Management & Logistics has a huge role in this transformation." Shri Gadkari further emphasized the need to reduce logistics costs, improve road infrastructure, and leverage waterways to make Indian exports more competitive globally.
The summit also featured Shri Sanjeev Ranjan, Chairman of the National Shipping Board, who discussed the Sagarmala Project's role in rejuvenating sea ports for economic development. The speakers shed light on various critical aspects of India's logistics ecosystem, including world-class port infrastructure, 'Smart Ports' to improve Ease of Doing Business, multimodal shifts to reduce logistics costs, institutional and regulatory reforms, and the importance of a safe, sustainable, and green maritime sector.
Participants at the summit deliberated on topics such as Atmanirbhar in shipbuilding, repair, and recycling, reforming shipping policies, and institutional frameworks. Enhancing India's global stature as an ocean, coastal, and island cruise hub; world-class maritime research, education, and training; emissions reduction; and the significant decrease in turnaround time and carbon footprints through the multimodal shift for waterways, including the Gangas, Brahmaputras, and other navigable waterways.
"The Supply Chain Management & Logistics Summit 2023 provided a platform to discuss key challenges and opportunities in India's logistics sector," stated Shri Sarbananda Sonowal, Minister of Ports, Shipping, and Waterways. "India is uniquely positioned to stabilize the global supply chain management sector. Our country has made significant progress in the efficiency of ports, and we are implementing the National Action Plan for Green Shipping. The youth must be aware and sensitized about climate change because Prakati Rahega to Prani Rahega."
"India's logistics sector is undergoing a remarkable transformation, driven by innovative solutions and digital advancements," remarked Deepak Lamba, CEO of Worldwide Media (WWM), President of Times Strategic Solutions. "The Supply Chain Management & Logistics Summit 2023 provided a unique platform to explore these advancements and discuss collaborative strategies to revolutionize India's logistics landscape, " he added. The Supply Chain Management & Logistics Summit 2023 showcased India's commitment to becoming a global logistics and supply chain management leader. The event facilitated knowledge sharing, collaboration, and the exploration of innovative solutions to revolutionize India's logistics landscape