Glimpses from 54th High Powered "Highway Grievance Committee" Meeting held on July 06, 2023 at DGP HQ, Mumbai
54th High Powered "Highway Grievance Committee Meeting was held on July 06, 2023 at DGP HQ, Mumbai under the Chairmanship of Dr Ravinder Kumar Singal, IPS, ADGP (Traffic), Maharashtra State alongwith Shri. Vivek Bhimanwar, IAS, Transport Commissioner, Govt. of Maharashtra, Shri. Jitendra Patil, Addl. Transport Commissioner, Govt. of Maharashtra, SP Highways from all the regions of Maharashtra and senior officials from MSDRC, PWD, NHAI and all concerned departments.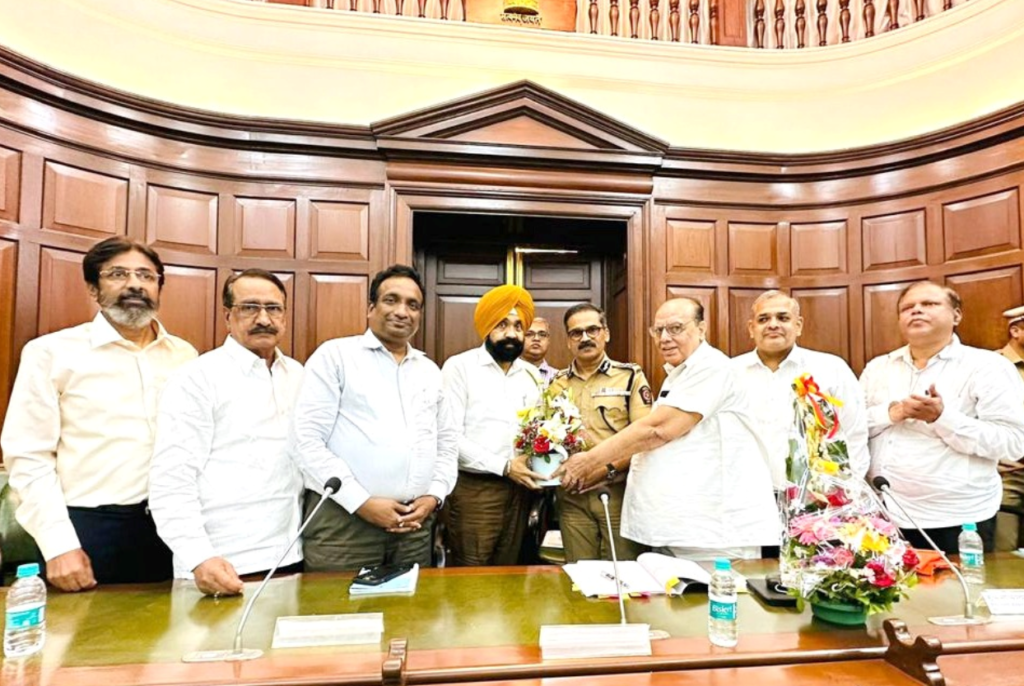 AIMTC and affiliated associated attended and represented on behalf of road transport fraternity. The prime objective of the meeting was to discuss on how to reduce the road accidents and fatalities on the Highways especially with respect to transportation by Heavy Vehicles on the Highways. ADGP (T) highlighted the seriousness of the road accidents and referred to the target given the Standing Committee on Road Safety of the Supreme Court to reduce number of road accidents and deaths.
Drivers be made aware of the seriousness of the matter, drivers health, truck maintenance, a simple SOP for driver being fit to drive the vehicle, road worthiness of the vehicle, wearing of the seat-belt, non-usage of mobile phone while driving, NO drink and drive, adhering to driving discipline, left lane driving, to follow rules and regulations, on the State and Central Highways, to shun Over-speeding and Overloading, to avoid driving in neutral gear in ghat region, in case of vehicle breakdown, mechanics and drivers should wear luminous jackets for visibility, vehicle tail lamp should be on and radium tapes should be properly installed.
His concern was really appreciated for the road safety and submitted that it is a shared cause as Road Safety is AIMTC Moto and are committed for the same. AIMTC by itself and through its affiliated bodies creates awareness campaigns on road safety throughout the country from time to time and whatever SOP, Circular and Advisories are received from the Department are swiftly shared with the transport fraternity on pan India basis and that will continue to do so in future also.
Team AIMTC attended the meeting and effectively represented the issues impacting the road transport.