Quantum leap towards digitization as the long  awaited customs api goes live on pcs1x
India is a nation that has been working for many years now on its digital infrastructure and enabling of e-governance.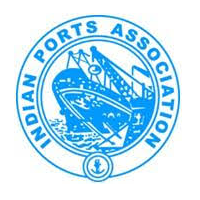 Indian ports association, an autonomous body under mos, goi, recently confirmed that api of its maritime platform pcs1x with Indian customs platform – icegate is now live. The first message live is – vcn (vessel call number message)
Vessel call number (vcn) is an important data field generated after a voyage registration is accepted in pcs1x.  the field becomes the critical link for a series of successive data transactions from rotation number allotted by customs to advance manifest and load plan filed by shipping agents with ports to bills of entry ; shipping bills and  arrival, departure manifests filed with customs.
Pcs1x has grown in scope and penetration over the last year and a half with significantly better utilisation than its predecessor, which was deployed on premise at major ports in 2006. Since going live in December 2018, the new pcs1x has tripled the user base and reduced the turnaround time of (customs) batch mode of edi exchange from 30 minutes to under 4 minutes.
Live api enables instantaneous data exchange and nil data loss henceforth. Additional 12 apis all critical pieces of the puzzle will be released quickly for the betterment of the trade.
Indian customs has been in the news for all the right reasons with their recent drive for electronic documents and shift from paper vide recent circulars announcing that paper shipping bills will no longer be accepted beyond the declared notice period.
Senior officials at ipa said customs top leadership has been very proactive and have supported the api initiative all the way. There was some delay due covid 19 challenges and we are slightly behind timeline for go-live due rigorous testing at, icegate and pcs1x end; but with the first api for vcn now live – we should expect to see the other 12 api's put to production in quick succession, said the representative officer.
Readers may recall that ipa was also recently in the news for playing a pivotal role in enabling electronic bills of lading and other trade documents via globally ratified platforms such as cargox and essdocs which are now being integrated with pcs1x.
pcs1x statistics during lockdown show growing utilisation of the platform and increased adoption by even the private ports.