PLEXCONCIL participates at Arab Plast 2021 with the largest country pavilion of 35 Indian plastics' exporters
Indian plastics' exports to the UAE can increase additionally by USD 2.5 billion: Mr. Arvind Goenka, Chairman, PLEXCONCIL
18 November 2021: The Plastics Export Promotion Council (PLEXCONCIL), the apex nodal trade body of Indian plastics exporters. Participated at Arab Plast 2021, the 15th edition of the international trade show for plastics, petrochemicals, and packaging and rubber industry being held at the Dubai World Trade Centre from 15-18 November 2021.
PLEXCONCIL, as Indian Associate of Arab Plast, had the largest country pavilion comprising 35 exhibitors, who were overwhelmed with the presence of quality visitors (including senior decision makers and influencers) and response from global buyers. In fact, PLEXCONCIL members have committed to have a bigger participation at the next edition in 2022.
The Arab Plast exhibition is expected to attract more than 18,000 visitors in its four days. More than 200 leading international companies in the plastics and petrochemical sector from 30 countries such as Switzerland, Germany, Italy, India, Austria, Turkey and Saudi Arabia are participating in this year's edition.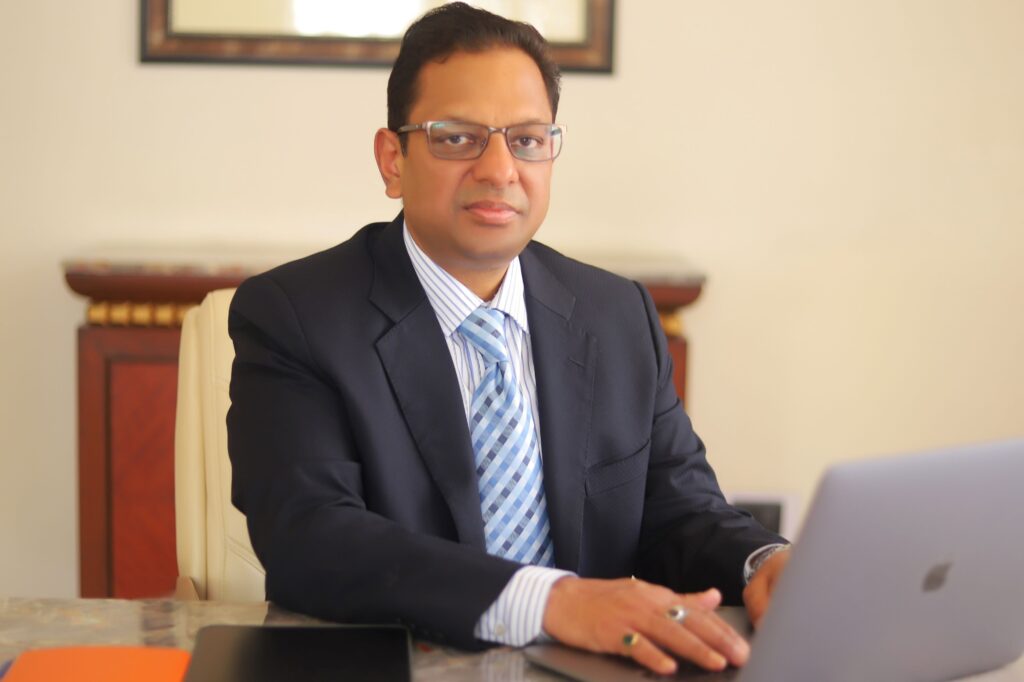 Mr. Arvind Goenka, Chairman, PLEXCONCIL, said, "The United Arab Emirates (UAE) is the third most important destination for India due to close proximity to GCC. This market will remain important market for India's plastic exporters. Our internal assessment shows that Indian plastics' exports to the UAE can increase additionally by USD 2.5 billion. India and the UAE are negotiating the Comprehensive Economic Partnership Agreement (CEPA), which could be significant and wide-reaching step in promoting trade and investment between the two countries."
India is soon to sign its FTA with the UAE, one of its top trading partners. Providing tariff concessions will have a reciprocal effect and this will not only boost exports but duty concessions on imported goods as well. The UAE is an important source of plastic raw material for India. The UAE is a trading hub facilitator between Indian and African countries with a sizeable market share. With the FTA in place, exports from India will get boosted allowing growth of trade. Dubai port plays a key role in facilitating smooth transport of Indian goods to the region.
Within plastics, the trade is in favour of the UAE with exports of USD 778.3 million to India and a trade surplus of USD 351.4 million. This means that India's plastics exports to the United Arab Emirates were at USD 426.9 million. India's exports to Europe and the USA were valued at USD 2.31 billion and USD 1.49 billion.
Mr. Sribash Dasmohapatra, Executive Director, PLEXCONCIL, added, "The UAE's annual plastics imports are valued at around USD 7 billion. India's plastic exports to the UAE primarily comprise plastic raw materials (25.7%); Plastic sheets and films (12.1%); packaging items of plastic (9%) and woven sacks/ FIBCs (6.6%). Product categories within value added plastics, which have immense export potential for export to the UAE from India include medical disposables, plastic sheets and films, packaging items, houseware, travel ware, pipes, tubes and fittings thereof; masterbatches, self-adhesive sheets and films; all types of optical items; shoppers, closures, lids, etc. (Source: TradeMap, PLEXCONCIL Research)."
The UAE's plastics imports are largely catered to by China (35.4%) and Saudi Arabia (15.9%). India also has an extremely good standing in some of the plastic product imports by the UAE – for example woven sacks/ FIBCs – market share of 65.1% (Rank 1); decorative laminates – market share of 58% (Rank 1); Ropes, twines and cordage – market share of 42.5% (Rank 1); leather cloth – market share of 21.5% (Rank 2); Plastic sheets and films – market share of 12.4% (Rank 2).