Investments to flow into port-road and port-rail connectivity; port's draft is being raised to enable it to handle vessels of 200,000 dwt
Billing Paradeep port as the growth engine of the eastern region, Union minister for road transport & highways and shipping NitinGadkari said, the port would witness investment of Rs. 50,000 crore in the next five years.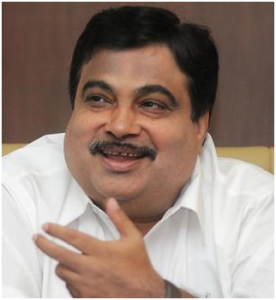 "The port would see investment in many areas such as port-road connectivity and port-rail connectivity. The port's draft is being raised to 18 meters to enable it to handle huge vessels of 200,000 dwt (dead weight tonnage). We have already awarded work contracts worth Rs 2600 crore for various port related works", Gadkari said here.
The Union minister said, work has already been initiated to raise the capacity of the Paradeep port three-fold to 325 million tonne per annum (mtpa) by 2025. A new port would also be established at Paradeep at an investment of Rs 8200 crore, he added. The proposed port would have a cargo handling capacity of 150 mtpa.
The minister said, a port would also be built at Chabahar (Iran) in 18 months. This port would serve as a gateway for imports and exports.
The ministry of road transport & highways and shipping has unveiled an ambitious plan to build port and road projects worth Rs 25 lakh crore. Of this, work has already been initiated for projects valued at Rs 2.5 lakh crore, the minister claimed.
Today, 24-25 km of roads are built across the country every day against the average of two km two years back and we have a target to raise it to 41 km per day in the years to come, he said.
Commenting on coal availability, Gadkari said the country is now in a position of coal and power surplus and imports (of coal) have declined drastically. Coal production in Odisha from Mahanadi Coalfields Ltd (MCL) is projected to touch 300 million ton and to evacuate coal, a railway track is being constructed from Talcher to Paradeep at a cost of Rs 7000 crore.
The minister emphasized on coal movement through water, saying it has the potential to reduce power cost by one rupee per unit and lead to overall savings of Rs 10,000 crore in a year. Logistics cost contributes 18 per cent and transportation through water can bring it down to 12 per cent, said he. High logistics costs was impairing India's competitive edge in the global market, Gadkari said.
Gadkari admitted that farmers were committing suicides and water problems were prevailing in 11 states. "In the Budget, our government has an allocation of Rs 80,000 crore under Accelerated Irrigation Benefit Program (AIBP) and Rs 20,000 crore would be spent in the first year. Presently, 46 per cent of the cultivable area is irrigated and an additional 10 million hectares would be brought under irrigation under this scheme.", he maintained.
Articulating the achievements of two years of the NarendraModi-led government, he pointed to the benefits under Pradhan Mantri Jan DhanYojana (PMJDY), direct subsidy transfer, Micro Units Development & Refinance Agency (MUDRA), Make in India and Digital India programs.