~ The Union minister was part of CareEdge Ratings' 30th-anniversary celebrations ~
~ A successful meeting in London and EFTA to complete its agreement with India is in the pipeline~
Mumbai, CareEdge Ratings, one of the leading ratings agencies in India, celebrated its 30th anniversary with grandeur and distinction in the presence of Mr. Piyush Goyal, Minister of Commerce & Industry, Consumer Affairs & Food & Public Distribution and Textiles, Government of India at the event in Mumbai.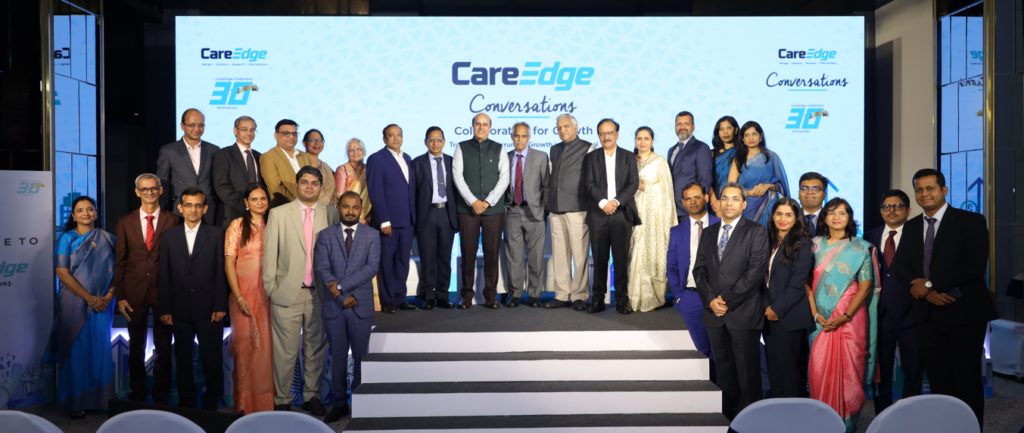 Congratulating CareEdge for its 30 years of successful operations, the Union Minister said at the event, "We are thrilled to embark on an extraordinary journey of growth, fuelled by collaboration and international partnerships. Our recent trade agreements with Australia, and UAE and ongoing discussions on FTA with UK, EU, and Canada signify our commitment to empowering businesses, facilitating technology transfers, and fostering deeper geopolitical alliances."
By implementing the Rupee currency in UAE trade, we aim to open vast trade opportunities while addressing the 5-6% costs incurred otherwise in currency conversion, impacting MSMEs significantly.
He also added that India's vibrant democracy has all the right ingredients for any country to capitalise off the global efforts to do trade with trusted partners and to further expand the synergies between industry and the government.
India's semiconductor sector is witnessing an astounding level of interest from major industry players, with global majors actively exploring various avenues of engagement.
He also discussed key elements surrounding India's financial landscape.
Under the theme of 'Collaboration for Growth' the celebration focused on India's trade partnerships over the last few years and the overall contribution of the trade sector to India's growth. In the last two decades, the Indian Economy has grown at an average of nearly 6.4%. During this period exports (goods & services) contributed significantly, almost doubling its share to GDP from 13.7% in FY04 to 23.5% in FY23.
Mehul Pandya, MD, and CEO, CareEdge Ratings said, "We are delighted to mark the momentous occasion of CareEdge Ratings' 30th anniversary. This milestone represents three decades of unwavering commitment to excellence, integrity, and risk assessment. As we celebrate this significant journey, we are driven by the vision of contributing even more profoundly to India's economic growth in the years ahead."
He added, "In India's Amrit Kaal, trade and strategic collaborations will play a key role in accentuating growth. The key elements to such collaborations would be to identify synergies in champion growth sectors, debottleneck differences in positions, and explore untapped strategic interests to work together.
India has set an ambitious target to achieve $1 trillion in exports each for merchandise and services by 2030. To reach this goal, India must enhance domestic preparedness and competitiveness by prioritising logistic infrastructure, scaling up production, and streamlining the ease of doing Business."