As the Sultanate of Oman continues to focus on economic diversification beyond its traditional petrochemical base and strives to transform itself into a major industrial and logistics centre for the region, the Sohar Port and Freezone has come looking for investments to India.
Moreover, with India jointly developing the Chabahar port in Iran in the vicinity, Oman is looking at developing a logistics hub connecting India-Iran-Oman as a key gateway to the Gulf and Central Asia.
Visiting Ahmedabad on a roadshow, representatives of Sohar Port and Freezone, which is is managed as a 50:50 joint venture between the Port of Rotterdam and the Sultanate of Oman, said the intention behind developing a freezone was to create jobs for the young population of Oman more than just trying to boost the economy.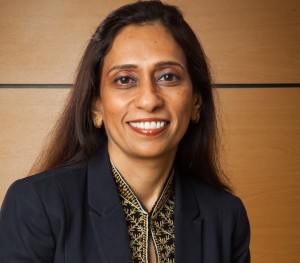 "Around 25 per cent of the population of Oman is below 20 years of age, and we are aiming to create jobs for this young manpower. We are not really looking for a financial boost to the economy by attracting companies there, but we are keen on job creation," said Neelima Vyas, director, international, Sohar Port and Freezone.
She added that around 10,500 people were directly employed at the port and freezone, and if investments continued to flow in as expected, this number should triple in the coming years.
Sohar Port and Freezone is a deep-sea port and free zone situated midway between Dubai and Muscat. With current investments of $25 billion, it is one of the world's fastest growing port and freezone developments.  It lies at the centre of the global trade routes between Europe and Asia.  Indian majors like the Jindal Group and L&T have a presence in the Sohar Port and Freezone apart from smaller Indian companies like the Cabrol group. Vyas said in Gujarat they have held talks with companies in sectors like polymers, pharmaceuticals, food processing and steel.  The advantages of the Sohar Freezone includes 100 per cent foreign ownership, free repatriation of capital and profits, corporate tax holidays of up to 25 years, no personal income tax, no duty on imports and exports, no minimum capital investment, and a free trade agreement (FTA) with the US, according to Vyas.
India is now also eyeing a role at Oman's strategically located Duqm Port, which is being developed by the Sultanate of Oman along with a special economic zone as a regional economic hub. Given the good political relations between Iran and Oman, India is trying to establish a link between the Duqm and Chabahar ports to boost connectivity.
Duqm is situated on the southeastern side of Oman and can be accessed from the Indian Ocean. Vyas said with India taking an interest in port development in the region, the idea was to develop a Iran-India-Oman link for sea trade.  In February this year Oman and Iran launched a separate shipping route between the Shahid Rajaee Port and Sohar Port to promote trade.
Courtesy:Business Standard