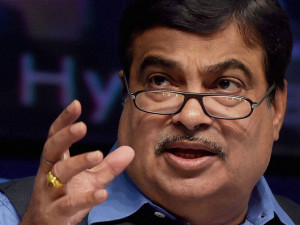 SIAM (Society of Indian Automobile Manufacturers) today held its 56th Annual Convention with Session 1 on 'Sustainable Mobility for Creation of Wealth of Nations', which was preceded by an Inaugural Session.
Speaking on the theme 'Sustainable mobility solutions for creation of wealth of nations', Mr Guenter Butschek, Chief Executive Officer and MD, Tata Motors said: "As a home ground to the world's largest youth population, the Indian economy is witnessing an unprecedented advantage compared to other countries. The Indian automobile industry contributes to approximately 40% of the nation's manufacturing GDP and is surrounded by a cloud of opportunities fostering new generation R&D and innovation. Taking into account challenges such as safety, pollution, unemployment and lack of adequate resources, it is imperative for the leading automobile manufacturers to focus on developing 'sustainable mobility solutions' in addition to nurturing skilled engineers and people managers rather technocrats and theory masters. The good news is that new horizons like safety norms, GST and the scrappage policy are unfolding and will give us the opportunity to counter these challenges..
 In conclusion, he added, "it is for the Indian automobile industry to decide whether they want to be followers or leaders and put India on the global automotive map."
Dr Wilfried Aulbur, Managing Partner India, Chairman Middle East & Africa, Head Automotive Asia, Roland Berger India, said: "The automotive industry is a significant driver for FDI in India. It also drives process improvements and quality; however, these opportunities are not fully used. We need to stimulate volumes to boost GDP and create more job opportunities. While the Government's support is appreciated, a holistic, long-term policy is required. We believe GST will contribute in the growth of India's automobile sector."
In Session 2 on 'Technology Trends', Chief Guest, Hon'ble Minister of Road Transport, Highways and Shipping, Mr Nitin Gadkari – speaking via a recorded video message – welcomed the industry's support in solving pollution problems and agreeing to move straight to BS-VI from BS-IV and also sought the industry's support in improving road safety. The Hon'ble Minister said: "The automotive sector is on the road towards growth and success with a turnover of Rs. 4,50,000 crore that is generating many jobs. The Government is seeking ways to ensure that a large part of the global supply can be exported from India. While pollution is one of the biggest concerns, the industry has been very supportive of our efforts to address this issue. We are attempting to implement a scrapping policy for old vehicles, which will help reduce pollution."
The Minister also added: "The promise of GST will be fulfilled in this Parliament session. Five lakh accidents occur annually leading to 2.5 lakh deaths. We need the industry's support to address the issue of accident spots across the country. In 10 years, we believe India's automotive sector will be number one in the world and the industry's support is required to realise this goal."
Speaking at the conclave, Mr Ariel Sella, Managing Director, Capsula – Smart Mobility, Tel Aviv University said: "In 1908, there was huge disruption caused by gasoline, with mobility moving from horse carriages to cars. Now in 2016, Smart Mobility is triggering disruptions. Smart Mobility is about applying data and sensing communications in vehicles."
Addressing the gathering, Dr Robert Stephen Moran, Deputy Head, Office for Low Emission Vehicles, Departments for Transport, Business, Energy & Industrial Strategy, Government of United Kingdom, said: "As we move towards more efficient models, diesel engines have a big role to play in the UK. Here, there are four policy drivers: air quality, energy security, carbon and inward investments. The Government will spend more than £600 million between 2015 and 2021 to support uptake and manufacturing of Ultra Low Emission Vehicles and keep the UK on track for all new cars to be effectively zero emission by 2040. But some challenges remain: creating a self-sustaining market not reliant on Government support and improving the UK consumers' offer on charging stations."
56th SIAM Annual Convention inaugurated with the theme of 'Building the National, Responsibly'
Based upon the theme of 'Building the Nation, Responsibly', SIAM (Society of Indian Automobile Manufacturers) today held its 56thAnnual Convention. Hon'ble Union Minister of Heavy Industries and Public Enterprises Mr Anant G Geete was the Chief Guest.
Addressing the guests, Hon'ble Union Minister of Heavy Industries and Public Enterprises, Mr Anant G Geete, said: "After the Hon'ble Prime Minister gave the 'Make in India' call, the auto industry has played a key role in this programme. The environment is one of the biggest concerns for the sector. We have therefore allocated Rs 14,000 crore for the FAME scheme for promoting hybrid and electric mobility, which will save Rs 60,000 crore fuel, thereby benefitting the environment."
Reiterating the Government's support to the Industry, the Minister added: "India is looked upon as the world's youngest nation because we have the most people below 35 years. We should use this youth power by giving them jobs. And the auto industry has the biggest scope for providing these jobs. If jobs fall in agriculture, only industry can make good this shortfall."
While welcoming the gathering during the inaugural session, Mr Vinod K Dasari, President – SIAM, said: "We appreciate the support from the Minister and the Ministry of Heavy Industries. We also welcome the Government's efforts in passing GST but request that there be no more than two rates for the automotive industry. The Indian automotive industry is facing new challenges in providing sustainable mobility for the masses. We have sought a long-term roadmap on safety, emissions and fuel efficiency norms. In order to make practical and rational regulations, we seek a single ministry, single window for the industry. We would also like to thank the Government for accepting SIAM's suggestion of the fleet modernisation scheme. Industry will be happy to offer further incentives to customers to supplement the government's incentive for purchase of a new vehicle against a scrapped vehicle."
Mr John Moavenzadeh, Head of Mobility Industries, World Economic Forum on Global Trends in Mobility, USA. said: "We are witnessing the 4th Industrial Revolution and the shifting Automotive Game. The 4th Industrial Revolution is not categorised by one single technology but by diverse technologies. The global auto industry is in the midst of a more profound transformation not seen in the past 100 years. Automotive demand is undergoing a seismic shift between developed and emerging economies. The automotive game is changing from volume to value; from the customer's focus on the product to the mobility experience; from customer-driven vehicles to software-driven ones. By 2026, the Indian automotive industry will be among the top three in the world in engineering, manufacture and exports of vehicles and components."