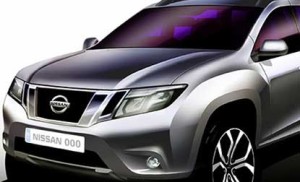 – Nissan shows strong growth of 50% in April-December FY2016 period –
Nissan Motor India Pvt. Ltd. reported 3,711 domestic sales in December 2016, a 21 percent increase against 3,065 units sold the same month a year ago. Additionally, for the first three quarters of fiscal year 2016, Nissan and Datsun's combined sales achieved an impressive 50 percent growth rate. Together, their sales growth was the second-fastest among car brands in India for April-December of FY 2016 versus the same period last year.
Commenting on the sales results, Arun Malhotra, Managing Director, Nissan Motor India Pvt. Ltd., said, "Nissan India achieved healthy sales in December by posting 21 percent year-on-year growth despite the challenges of the demonetisation issue. This strong performance came on the back of continued success of Datsun redi-GO and the great customer response to the redi-GO SPORT.
"We have achieved consistently strong sales in the first three-quarters of this fiscal year. The growth we've achieved from April through December positions us as the second-fastest growing company in the passenger vehicle segment in India, a significant feat for a comparatively young company," added Malhotra.
Nissan Motor India has recently received a number of awards and recognitions for our products and technologies. The accolades include Datsun redi-GO, the brand's latest offering, which won two awards at the NDTV Car and Bike Awards 2017. Datsun redi-GO received the Small Car of the Year award. Additionally, Sakshi Malik, world-class female wrestler was given the "Brand Ambassador of the Year Award" as the brand's face for the redi-GO SPORT limited edition.