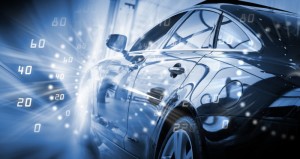 How Will Cybersecurity Impact the Success of Connected Cars?
There will be 43.8 million connected cars circulating globally by 2019 – Frost & Sullivan's Digital Transformation Team discusses the key cybersecurity threats and emerging growth business models and the online webinar will be on, Wednesday 12th October 2016 at 3pm BST,  with complimentary registration
Jean-Noël Georges, Global Program Director, Digital Transformation at Frost & Sullivan, and guest speakers: Christine Caviglioli, Vice President Automotive M2M Gemalto and Yvan Gravier, CEO Eliocity, will be speaking at the webinar.
The car industry is facing a major breakthrough with the evolution of the connected car market. Many technologies are currently available to reach this new era. Frost & Sullivan forecasts that the market will reach 43.8 million connected cars in 2019 globally. The two decisive factors will be the management of cybersecurity threats as well as customer's confidence.
"The market witnessed its first cyber recall in 2015 at Fiat Chrysler Automobiles (FCA), with over 1.5 million cars impacted," finds Jean-Noël Georges, Global Program Director Digital Transformation, Frost & Sullivan. "Once risks like this are more controlled for, the connected car revolution will be a fantastic opportunity for the traditional players to reinvent the way consumers are interacting with auto makers and vehicles."
The concept of distributed end-to-end security is still under debate, and OEMs are engaging with vendors to test specific security application areas for over-the-air and vehicle-to-exterior services. The connected car era is a disruptive phenomenon that will strongly transform the existing automotive industry. This transformation will create new business models and will drastically change the nature of the business.
New market players such as Apple CarPlay and Android Auto are now taking control of the connected car market. These new entrants will provide an opportunity for the car industry to reinvent the market.
Frost & Sullivan's webinar will help companies to:
    Discover how connected cars are impacting the traditional automotive ecosystem
    Learn about the major trends in connectivity and security
    Discover how technologies and existing services will transform the way we interact with vehicles.
To attend the webinar or receive a link to the recording, please email Anna Zanchi, Corporate Communications, at anna.zanchi@frost.com