The award recognizes the company's technological innovation and contribution toward road safety in India
Bangalore, Netradyne, a leading provider of artificial intelligence (AI) and deep learning-based solutions for driver and fleet safety, has been honoured with the prestigious FICCI Road Safety 2022 Award in the category of 'Product and Services in Road Safety by Corporates'. This distinguished recognition is a testament to Netradyne's commitment to leveraging cutting-edge technologies to enhance driver behaviour and mitigate road accidents.
The FICCI Road Safety Awards, organized by the Federation of Indian Chambers of Commerce and Industry (FICCI), recognize companies that demonstrate outstanding contributions in the field of road safety. The esteemed jury selected Netradyne for its revolutionary Make-in-India AI and ML-based IoT solution, which significantly impacts driver behavior-a major contributing factor to road accidents.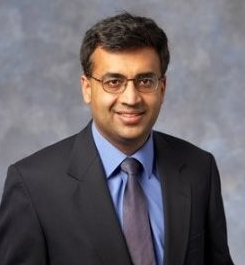 "We are honoured to be working with several businesses in India and other countries to improve fleet operations and on-road driving behaviour, thereby contributing to reducing fatalities. With the vast amount of driving data, our AI algorithms offer more than 95% precision and accuracy level," said Avneesh Agrawal, CEO of Netradyne. "We extend our gratitude to the FICCI for this prestigious recognition and our customers for their trust in our solutions. This recognition further validates our commitment to innovation, and we are proud to contribute to the efforts aimed at creating safer roads for all."
Netradyne's cutting-edge technology is implemented in organizations across sectors, including oil & gas, FMCG, hazardous and valuable goods transportation, logistics providers, and more. By adopting Netradyne's vision-based technology, organizations have achieved remarkable results, such as a 50% reduction in road accidents and over 90% decrease in distracted driving incidents, while excelling in other performance indicators.
The conference and award ceremony was presided over by key industry leaders including Smt. Tukuni Sahu, the Hon'ble Minister of Water Resources, Commerce & Transport of the Government of Odisha; Mr. Rajiv Pratap Rudy, Chair of FICCI Forum of Parliamentarians & Members of Parliament; Ms. Usha Padhee, IAS & Principal Secretary of the Government of Odisha; Mr. Subhrakant Panda, President of FICCI & MD of IMFA; Mr. Rama Shankar Pandey, Chair of FICCI Road Safety Sub Committee & CEO of TATA Green Batteries; Mr. Vivek Ogra, Partner at EY; Mr. Pankaj Singh, Member of FICCI Road Safety Sub-Committee & Head of Safety, Cement Business & Adani Group; and Mr. Sumeet Gupta, Assistant Secretary General of FICCI.