Kale's Air Cargo Management System –GALAXY selected by NAHCO Aviance replaces its existing software at various Nigerian Airports and delivers critical functionalities such as EDI messaging, ULD messaging, Dashboard View, Warehouse Management, Auto-invoicing and Reporting amongst others.
Kale Logistics Solutions- a Leading IT Provider to the Airports, Logistics & Transportation segments announced today that Nigerian Aviation Handling Company Plc. (NAHCO AVIANCE) – Nigeria went live on its GALAXY- Air Cargo Management System. The new system offers NAHCO a user friendly interface, latest technology and critical functions like auto-invoicing, EDI & ULD messaging, Warehouse management System & Reporting that were not available for a long time in their existing system.
NAHCO required a system that could deliver correct and exact invoicing, provide real time and hands on financial transaction management of the entire National Cargo Operation and furnish reports to management pro-actively offering business visibility in the process. The support levels and costs of running the new system were critical determinants for NAHCO this time.
Kale Logistics did a 'Proof of Concept' exercise when Kale's team demonstrated how GALAXY could run on NAHCO's live operations at the Murtala International Airport, Lagos. GALAXY met the requirements of – ease of use, auto-invoicing, detailed Reports & MIS functionality, Support mechanism and cost effectiveness apart from business functionalities such as- EDI messaging, ULD messaging and Warehouse management Interface.
At the time of GALAXY Go Live, Mr. Norbert Bielderman, Managing Director – NAHCO AVIANCE said, "We are happy to experience quick response from Kale team on conducting the 'Proof of Concept'. Thereafter GALAXY implementation happened very quickly in less than three months. We find the system to be meeting most of our requirements and we plan to roll it out at rest of the Airports where we operate."
"Kale team was very flexible and pro-active in understanding our operations, current system challenges and demonstrating GALAXY system functionality to our user group. The key criteria like -number of countries where the system is already in use, its added functionalities and cost effectiveness made it an easy choice for us to move on and adopt latest technology." said Mr. Maarten Klijnstra, Manager, Cargo Services, NAHCO AVIANCE.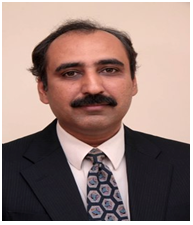 Speaking on the development, Mr. Vineet Malhotra, Director – Kale Logistics Solutions said, "GALAXY – Air Cargo Management System is a global application in use at leading Airports worldwide that incorporates Global best practices. We are Industry focused IT provider to the African region and this is our 10th implementation in Africa. We have witnessed rapid acceptance of our IT systems in the region as we understand the needs of African handlers and have enriched our solution to meet the needs of the regional air cargo handlers. We are confident that this web-based system will address all concerns that NAHCO has with its earlier system and also offer the scalability & timely system upgrades to handle its changing business needs"