Allcargo Logistics' Coastal Shipping division honored 'Coastal Bulk Vessel Operator of the Year' for its outstanding performance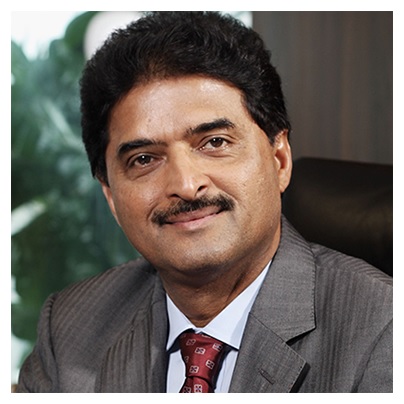 Mr. Shashi Kiran Shetty, Founder and Chairman, Allcargo Logistics was awarded the Businessman of the Year award at the India Seatrade Awards held on 5th August at Crowne Plaza, Kochi, Kerala. Allcargo also received 'Coastal Bulk Vessel Operator of the Year' for its outstanding performance in Coastal Shipping.
The Coastal Shipping and Inland Water Transport Summit was organized by India Seatrade which is a dedicated business platform for promoting Coastal Shipping and Inland Waterways in India. The summit aims at engaging policy makers, the industry and its stakeholders to work towards nation's maritime growth. The event witnessed the presence of the eminent policy makers, industry stalwarts like Mr. Amitabh Kumar, IRS, Joint Director General of Shipping; Mr. Rabindra Agarwal, IAS, Joint Secretary, Ministry of Shipping; Mr. P.I. Sheik Pareeth, IAS, Director, Department of Ports, Kerala and a few others.
The summit progressed through series of business sessions, panel discussions and presentations made by prominent industry leaders' on matters that are crucial to the growth, sustenance and the way ahead for Coastal Shipping and IWT in India. One of the key highlights of the summit was the discussion on government initiatives of ease of doing business in the sector.
Capt. Sunil Thapar, CEO, Allcargo Shipping Services chaired the inaugural session on 'Unlocking the Potential of Coastal Shipping and Inland Waterways'.
Mr. Adarsh Hegde, Joint. Managing Director, Allcargo Logistics Ltd said: "We are delighted to be associated with such a prestigious and successful maritime forum which helps in transforming India's coastal shipping & inland water transport. The summit voiced the opinions, insights and concerns of various industry leaders for strengthening coastal shipping in the country.
We at Allcargo, believe that India's economy will need a more efficient and time saving mode of transportation, to keep pace with its growth and coastal shipping is the solution for this opportunity."