Two 'Mega Food Parks' are all set to come up in Andhra Pradesh near Visakhapatnam and Kakinada ports. The idea behind developing such food parks near ports is to help grow the country's food processing export sector, improve supply chain of food imports and distribution to the domestic market. It will also help reduce wastage of food which is estimated to be worth US $45 billion per year.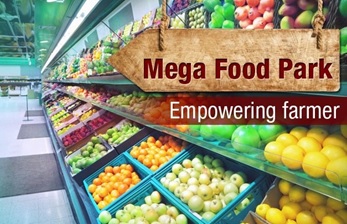 There are other such parks planned to be developed in the coastal economic zone of South Konkan touching Dighi, Jaigarh and Marmugao ports. This is part of India's Sagarmala – a port development program, and the projects are expected to cost roughly US $50 million.
These parks will directly connect all the stakeholders involved like the farmer, importer, exporter and logistics service provider. The Mega Food Parks will also be equipped to provide facilities to clean, grade, sort, specialized storage, pre-cooling, testing, packing among others.
The direct benefit of developing these food parks will be generating employment for around 30000 people and will be able to generate an average turnover of around US $ 65-75 million.