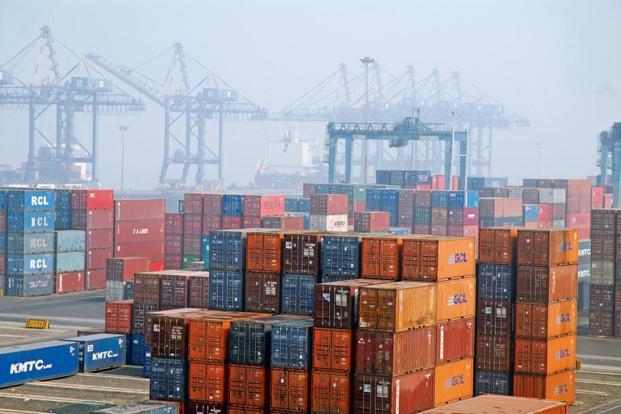 Government-run ports in Chennai, Paradip and JNPT in Mumbai are developing satellite ports as part of their expansion plans.
The government-run ports in Chennai, Paradip and the Jawaharlal Nehru Port Trust (JNPT) in Mumbai are developing satellite ports as part of their expansion plans, two government officials aware of the development said.
A satellite port can either be one that is already existing or is created near a port that is reaching capacity. Satellite ports help overcome issues such as limited land availability and draft adequacy, which is depth of water to which a ship sinks according to its load.
While Chennai and Pondicherry ports signed an agreement on 14 March to convert the one in Pondicherry as a satellite port for Chennai, talks are on to expand Outer Harbour Paradip Port to be made a satellite port for Paradip port.
Similarly, Mormugao port in Goa is also exploring options to expand port infrastructure, including constructing a satellite port at Betul in Goa.
JNPT, which ships more than half the containerized cargo passing through India's ports, is in the process of acquiring Vadhavan Port in Maharashtra, which was approved by the government in 2015 to act as its satellite port.
"Over the last three years, the major ports have started showing remarkable performance. It's a growth story for which investment is required," said the first of the two officials requesting anonymity
The 12 major ports under the shipping ministry handled 647.43 million tonnes (mt) of traffic in 2016-17. They registered an annual growth rate of 6.79%, as compared to 4.32% in 2015-16, outperforming private ports for the second consecutive year, which clocked a traffic growth rate of 4% for the last financial year.
This comes in the backdrop of plans by major ports to raise close to $750 million in external commercial borrowings, Mint reported in March.
"This is the beginning," said the second official while commenting on the major ports acquisition plans of the satellite ports.
India has envisaged Rs 8 trillion of investment until 2035 under the Sagarmala programme, which involves the construction of new ports to harness the country's 7,517km coastline and setting up of as many as 142 cargo terminals at major ports.
Experts term it as a good move given that some of the major ports are choked for capacity.
Manish Sharma, transport and logistics leader at consulting firm PwC endorses the concept of satellite ports.
"Greenfield ports are inherently risky to develop but by promoting satellite ports, the major ports can not only address their own expansion challenges, at an attractive nearby location, but also help address Greenfield risks for such new satellite ports by diverting incremental cargo and over time enable these satellite ports to become sustainable," Sharma said.
Chennai Port's agreement with Pondicherry will help revive the commercial operations of Pondicherry Port as there is a huge potential for coastal movement of container cargo from the Pondicherry Port's hinterland.
JNPT handles more than 40% of India's total container traffic utilizing all of its own container handling capacity and serves a vast hinterland comprising all of northern and western India.
"Once the fourth container terminal becomes ready for operation, there would be limited space in JNPT and thus it has been decided to develop a satellite port for JNPT. The proposed location is about 190km north of JNPT and has deep draft of about 20 metres close to shore, which makes it feasible to handle bigger size of container ships," said the second official.
The port would be developed as a joint venture (JV) between JNPT and Maharashtra Maritime Board (MMB) having 74% and 26% equity, respectively.
India's 12 major ports witnessed the highest-ever capacity addition of 100.59mt during 2016-17 as compared to 965mt in 2015-16. During 2016-17, the turnaround time came down to 3.44 days as against 3.64 days during 2015-16.
Queries emailed to the spokespersons for shipping ministry, Chennai Port, Paradip Port, Mormugao Port, JNPT, Pondicherry Port and Betul Port remained unanswered.
Courtesy:LiveMint