Mahindra Logistics Ltd. (MLL), one of India's leading providers of integrated logistics and mobility solutions, is committed to DEI (Diversity, Equity, and Inclusion) in its workforce. MLL announced today that it has partnered with women e-bike riders for its last-mile deliveries in an effort to achieve true equality. The initiative aims to bring about a significant change in the logistics industry by empowering women and ensuring their inclusion across all functions. MLL intends to make an impact in the logistics industry by providing women with equal opportunities, even in non-traditional logistics roles, allowing them to become self-reliant.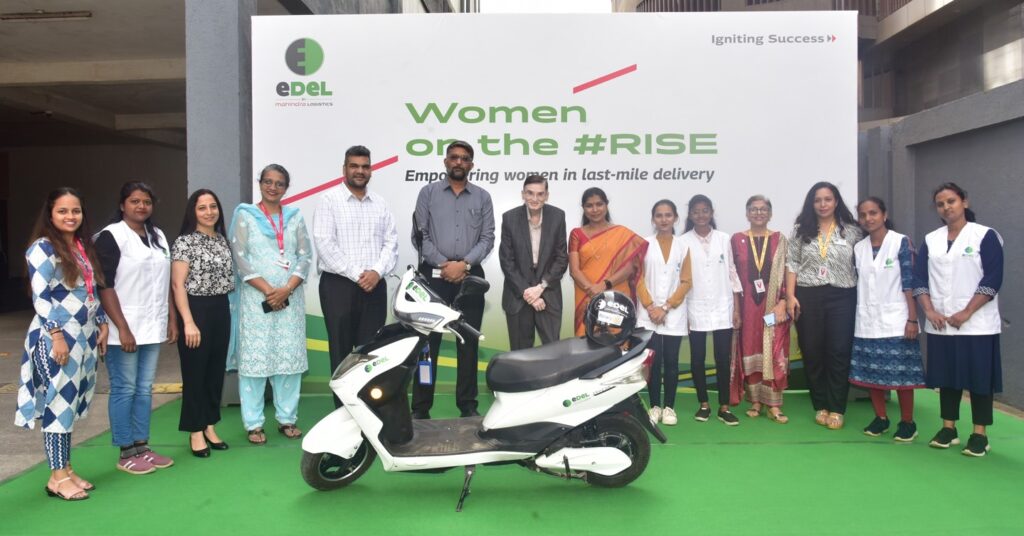 With this objective, MLL has appointed a total of 11 women riders for last-mile delivery across Mumbai, Bangalore and Nagpur in the first phase of this initiative. To make the process more efficient, Mahindra Logistics is working actively towards a robust execution of this initiative. Furthermore, the company is providing comprehensive training to the women candidates for safely riding e-bikes, operating last-mile delivery, and soft skills.
The organization stands by safety of its women drivers by deploying vehicles integrated with GPS tracking which enables MLL to trouble-shoot any concerns of prolonged stoppage or diversion from the designated route.
Commenting on the announcement, Mr. Rampraveen Swaminathan, MD & CEO, Mahindra Logistics, said: "We are delighted to be leading the way in hiring women e-bike drivers for last-mile delivery, as part of our commitment to promoting gender diversity in the workforce. We believe that equal opportunities create a more productive and successful workplace, and we are proud to be at the forefront of progressive initiatives that are enabling the logistics industry to transform. As a part of our expansion plans, on-boarding more women drivers, fleet owners and other transporters will be a major focus for us at MLL. We remain committed to our larger RISE purpose, by actively working towards creating an environment where women can thrive and contribute their unique skills and perspectives to our organization and the society as a whole."