Local eCommerce Industry through Fulfilment
With the success of its two editions in Singapore, Last Mile Fulfilment Asia – the only Asian conference and exhibition to curate an ecosystem-based platform for seamless cross-border last mile fulfilment in Asia – is all set to enter India to strengthen the ecommerce companies' capabilities and accelerate the industry's growth. Branded as Last Mile Fulfilment India (LMFIndia), the two-day conference and exhibition themed Accelerating India's eCommerce through Fulfilment will be launched in Mumbai from 22 to 23 July 2016.
Organised by SingEx Exhibitions and Franchise India, the business platform will connect –, retailers, ecommerce, fulfilment, and parcel and logistics – players in India with Asian and global companies. It will facilitate knowledge sharing and business matching which will potentially generate new ideas and solutions, as well as collaboration opportunities to drive their businesses forward.
According to a study published in September 2015 by Assocham-Pricewaterhouse Coopers, India's ecommerce industry is likely to clock a compounded annual growth rate (CAGR) of 35% and cross the $100-billion mark over the next five years, from $17 billion at present. As ecommerce companies and retailers position themselves to capitalize on this growth, they find themselves constrained by logistical and technological issues, specifically within the last mile fulfilment aspect of the supply value chain.
"LMFIndia is the only marketplace for Asian and global industry players to discuss issues or source solutions with respect to last mile fulfilment in India. SingEx Exhibitions is well-attuned to the impetus and needs of the Asian ecommerce and fulfilment industries while Franchise India is plugged into the current market situation in India. Combined with our wide network of strategic alliances in Asia and globally, we believe we are in a good position to be the industries' conduit of innovation, business opportunities and knowledge in India," said Aloysius Arlando, CEO, SingEx Holdings.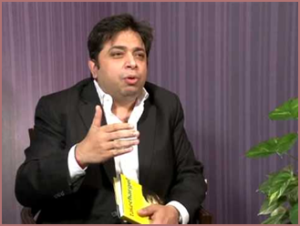 Gaurav Marya, Chairman of Franchise India, also shared that the fulfilment industry in India is still nascent to address the potentially 40 million shoppers in the age group of 19 to 24 years, expected to spend time and money online by 2018. The ecommerce focus is also shifting from standard to specialized deliveries, which requires traditional logistics service providers (LSPs) or third-party logistics providers (3PLs) to invest in new capabilities and building infrastructure. As such, this spells a large opportunity for the logistics and fulfilment industries to expand in India and LMFIndia will be the platform for this growth to be enabled and new logistics investments to happen in India.
LMFIndia will feature a knowledge driven conference covering both strategic and operational topics. Delegates will hear from over 40 industry leaders and gurus namely Zalora's managing director (Malaysia, Singapore, Taiwan & Hong Kong), Mr. Rostin Javadi who will share a case-study on localising business for globalization. They will also draw from insights and participate in focused discussions to gain knowledge and keep abreast of new trends, developments and best practices. The panel discussions will see brand names such as Alibaba and Snapdeal.
Like LMFAsia, the event in India will be a platform for visitors to engage over 40 global and local exhibitors who will showcase innovation, solutions and services which will enhance business operations and services to achieve seamless ecommerce fulfilment within, and beyond India.
"LMFAsia was a great platform where you see most of the industry players coming to discuss their challenges, ideas and innovation together as the economy progresses in the coming years. Besides that being the main reason for us to participate, it is a very good platform for the industry players and partners, as well as retailers to connect and understand how the industry is evolving. It was also an opportunity for us to communicate our ideas and innovation as well as explore possible partnerships, and meet potential prospects and customers. We hope to experience the same at LMFIndia," said Mr. Vaibhav Dabhade, CEO of Anchanto who is a returning exhibitor of LMFAsia.
The two-day exhibition is free to attend for all trade visitors and registration can be made on the event website www.lmf-india.com.
To facilitate collaboration opportunities, there is also a Business Matching Programme which provides retailers or ecommerce players the opportunity to schedule a personalised one-to-one meeting sessions with key prospects and partners.