L Catterton Invests $60 Million in Drools, making it the largest investment in Indian pet care sector till date
Drools is the top home grown pet food company in India
It operates three state-of-the-art production facilities and a consolidated warehouse facility spanning a consolidated area of 8-lakh sq. ft
The funding will be utilised enhance manufacturing capabilities and growing supply- chain footprint to meet the growing demand for high-quality pet food products
Bengaluru, Drools Pet Food Pvt. Ltd., India's leading pet food brand, has announced the successful completion of funding with L Catterton (LVMH), the world's leading consumer growth investor. The private equity firm has invested $60 million in Drools, which amounts to 10 per cent of the company's valuation, making it one of the largest investments till date in the pet care industry in India. This builds on L Catterton's longstanding track record of growing pet food businesses across the world and marks its foray into the sector in India.
Founded by Fahim Sultan in 2010, Drools Pet Food Pvt. Ltd. has achieved remarkable success as an MNC pet food company and emerged as the market leader in India, commanding a significant 38% market share. Expanding its reach globally, the brand now exports its products to over 22 countries, including Australia, Israel, and the UAE. With ambitious plans to enter the Russian market this year and the United States in the near future, Drools is poised for further international growth. Backed by a dedicated sales force of 1,800 employees out of a total of 3,400, the brand products are available at an extensive network of 34,000 retail outlets nationwide. The company also runs on SAP, Salesforce and other technology platforms.
Fahim Sultan, Founder of Drools Pet Food Pvt. Ltd., remarked that this development emphasised the company commitment to sustainable long-term growth as a key element of its overall strategy. He further added:
"At Drools, we are dedicated to driving sustainable growth that aligns with our core values. Our focus is on building a strong foundation for the future by delivering high-quality pet food products while embracing responsible business practices. This partnership will unlock a new phase of growth as India's developing pet market matures across metros, as well as Tier 1 and Tier 2 cities. This funding milestone enables us to further solidify our position in the market and continue our journey towards creating a positive impact in the pet food industry. L Catterton's expertise and ability to create value for companies in the pet food sector is well known across the industry. We are keen to leverage its consumer insights, operating know-how, as well as commercial network to further strengthen our brands and recruit talent as we see many years of secular growth ahead".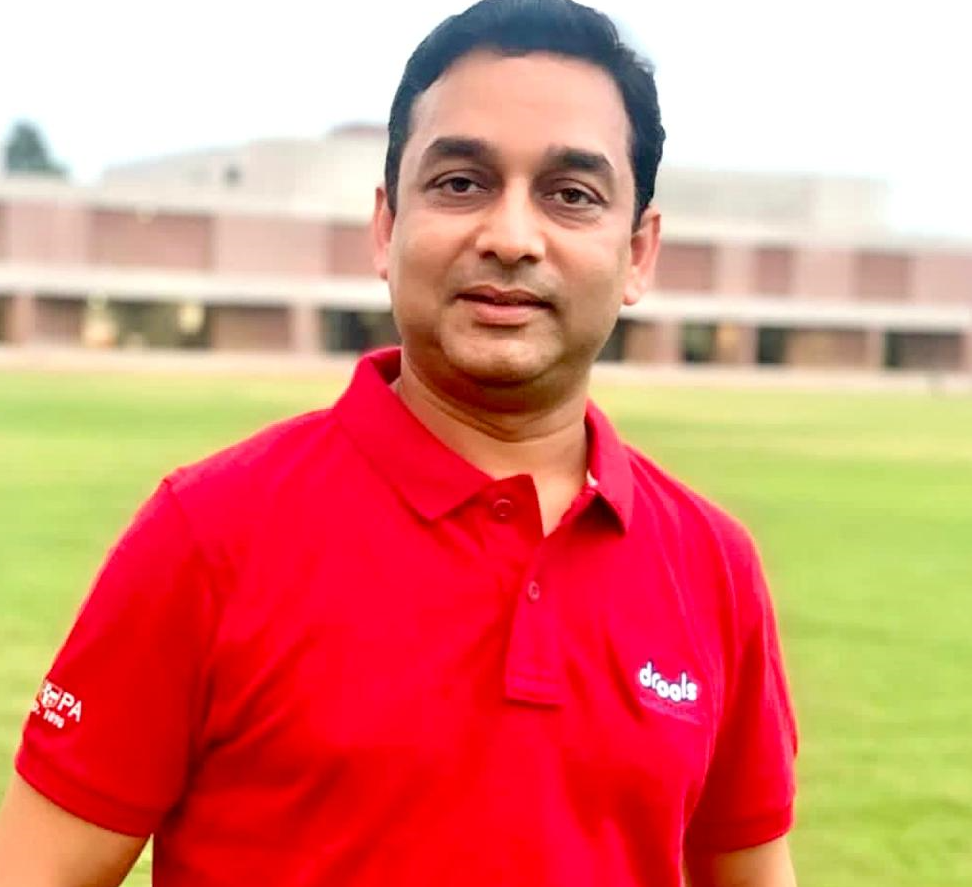 Dr. Shashank Sinha, CEO and Veterinarian at Drools Pet Food Pvt. Ltd., believes that this new development would play a major catalyst in the company long-term plans. Says  "We are thrilled to have secured this funding, which will play a vital role in driving our company growth and expansion strategies. With the support of our new partner, we will strengthen our production capabilities, expand our retail footprint, and invest in strategic marketing initiatives. This investment reflects the confidence in our business model and our commitment to providing superlative pet food products to our customers".
"What truly differentiates Drools is its ability to manufacture high-quality products across the price ladder and make them available to pet parents via every relevant channel, be it online on Amazon or Flipkart, or offline in over 34,000 points of sale spanning specialty vet shops, veterinary clinics, and general trade stores," commented Anjana Sasidharan, a partner in L Catterton Asia. Added further: "Its focus on product quality has helped it become a brand that has gained a reputation for providing high protein content at value-for-money price points, cultivating a very loyal base of customers. This is an exciting time to be entering the country's pet food market, which we believe is at an inflection point, and we look forward to working closely with the Drools team to further scale its business."
With the funding boost, Drools aims to ramp up its production capacity, streamline operations, and strengthen its distribution network. The company will focus on expanding its retail stores network while leveraging e-commerce channels to reach a wider customer base. With a portfolio encompassing renowned dog and cat food brands such as Drools, Pure Pet, Meat Up, Canine Creek, and Kitty Yum, making it the largest seller in the segment on Amazon with a 100% e-commerce presence.