JNPT is the first Container Port built in India with a concept of operating Container Freight
Stations (CFS) beyond Terminal premises to where normally the laden import containers are delivered immediately after landing. The main idea behind this was to have congestion free terminals and expedite deliveries to Custom Stations. CFS is a container Freight Station, notified by Customs as Customs Bonded area where Stuffing and de-stuffing of EXIM containers take place under the direct supervision of Customs, in which Port Terminals are not involved. As per the existing practice, cargo is cleared at CFS by the Importer/CHA after completion of Customs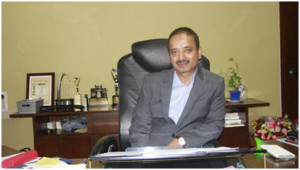 Initially, JNPT started with only one CFS. With Year on Year increase in cargo and opening of many CFSs, commissioning of two more Terminals under its umbrella i.e. NSICT & GTI, the dwelling period of import laden containers delivered to local CFSs was in the range of 6 to 7 days in early 2000. Subsequent to streamlining of yard, equipment and delivery procedures including en-block movement of import laden containers to nominated CFSs by the Shipping lines, Port Terminals of JNPT including PPP partners namely NSICT & GTI the dwell period  was brought down to 1 to 1.5 days as against 6 to 7 days existing earlier. In the year 2007 through Accredited Client Programmer (ACP), the Risk Management System (RMS) was implemented in major Ports which envisages assured facilitation to the clients meeting specified criteria in terms of duty, volume of imports and clean compliance record. The proposed arrangement enabled Importers with ACP Status to receive Direct Port Delivery (DPD) of their containerized imports without routing them through CFSs.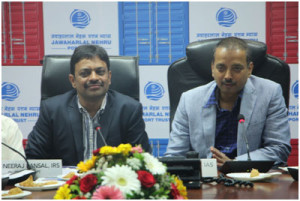 To facilitate DPD, keeping in view various constraints like yard, additional equipment, man power and unfruitful/multiple shifting, a bench mark of 50 TEUs per voyage to be imported by the Agency was fixed as the eligibility criteria for availing DPD facility. However, over a period of time, with improvements in the operating system, in order to reduce the transaction cost per container, JNPT liberalized the minimum volume of containers be imported by ACP clients to 300 TEUs on an average per month covering all three Terminals of JN Port as a part of our policy to extend the benefit of DPD facility to more number of ACP clients.
Presently 10 – 14 agencies are availing DPD facility at JNPCT which are fulfilling the criteria of importing not less than 300 TEUs on an average per month covering all three Terminals as a bench mark.  As understood, CBEC has issued accreditation to 357 ACP clients so far.
There is a general impression that import laden containers are dwelling in the Port Terminals for a longer period. This is not the case. While, the laden import boxes bound to local CFSs are delivered within 1 to 1.5 days on an average after landing as against a free period of three days from Port Terminals, the laden containers are delivered from CFSs to end users after an average dwelling period of 9-10 days subsequent to completion of requisite formalities involving Agencies like Shipping Lines, CHAs, Customs, Consignees & CFS Operators (excluding Port Terminals). It is pertinent to note that as on today, the import laden containers are delivered to end users directly from Port Terminals in case of Agencies availing DPD facility with a dwell period is 1.5 days only on an average.
Now, under ease of doing business, in line with the directives of the Ministry of Shipping, Shri. Anil Diggikar, Chairman, JNPT informed that a decision has been taken to dispense with minimum volume criteria and extend DPD facility to all ACP clients from JNPCT with immediate effect irrespective of their import volume on trial basis for a period of 6 months.  Continuance beyond 6 months will be subject to operational convenience. With this, a long pending demand of the Trade bodies will be met. Under this facility, the import laden containers will be delivered to the consignees (in this case ACP clients) directly while reducing the burden of logistics cost.
As per existing norms, DPD container has to be picked up by the ACP clients within 72 hours of its landing. Otherwise, the same will be moved to JNP-CFS presently operated by Speedy Multi-models Ltd after 72 hours to avoid piling-up of containers, if any, leading to multiple shifting/congestion. To facilitate the same, Port is making adequate arrangements in terms of yard and equipment for extending DPD to maximum ACP clients. A separate Trade Notice is already issued in the Shipping Dailies for the benefit of the Trade.