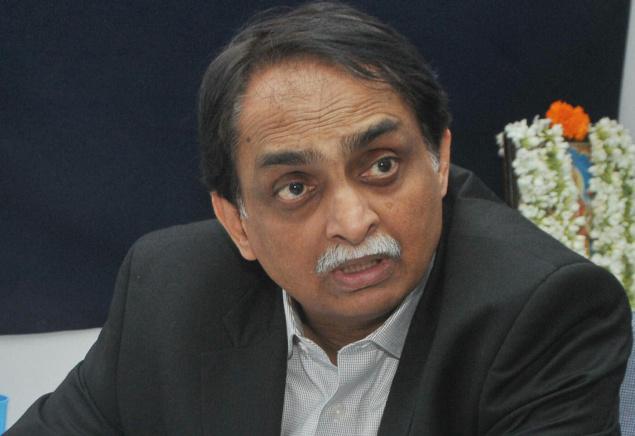 Announces direct flights between Chennai-Paris and Bengaluru-Amsterdam, in codeshare with Air France, KLM Royal Dutch Airlines and Delta Air Lines
First Indian carrier to connect key South Indian cities directly with Europe and onwards to North America
Attractive all-inclusive introductory return fares starting at INR 33,995 for Economy and INR 129,999 for Premiere
Jet Airways, India's full service, premier international airline, today announced the introduction of new, direct services connecting Chennai with Paris and Bengaluru with Amsterdam. The new flights will commence from the forthcoming winter schedule, with effect from October 29, 2017.
The introduction of the two, non-stop international flights from its key southern markets of Chennai and Bengaluru to its European gateways of Paris and Amsterdam marks a significant milestone for "India's Best Airline" – winner of TripAdvisor's Travellers Choice Awards 2017. Jet Airways also celebrates its 24th Anniversary this week and the two flights are a testament of the airline's continued focus towards expanding connectivity from Southern India to meet the growing demand for corporate and leisure travel from South India to Europe and North America.
The airline's international network currently stretches across 16 countries and 20 destinations with 150+ daily flights. The new flights, in codeshare with Air France, KLM Royal Dutch Airlines and Delta Air Lines, will complement Jet Airways' existing direct operations from Delhi and Mumbai to Amsterdam and onwards to Toronto as well as its direct daily flight from Mumbai to Paris.
Guests flying the new routes will benefit from a unique and unmatched proposition that includes a one-stop connectivity to 35 destinations across Europe and 24 destinations in the United States, Canada and Mexico with codeshare partners Air France, KLM Royal Dutch Airlines, and Delta Air Lines. Currently, Jet Airways connects to major European cities via Amsterdam and Paris including key destinations such as Berlin, Brussels, Copenhagen, Dusseldorf, Edinburgh, Geneva, Gothenburg, Hamburg, Helsinki, Madrid, Manchester, Oslo, Prague, Stockholm, Stuttgart, Vienna, Munich, Venice, London, Dublin and Zurich.
From Paris and Amsterdam, guests can also travel to major destinations across North America such as Atlanta, Boston, Chicago, Cincinnati, Detroit, Houston, Los Angeles, Miami, Minneapolis, New York-JFK, Philadelphia, Pittsburgh, Newark, Portland, Raleigh-Durham, Salt Lake City, San Francisco, Seattle, Washington, Calgary, Edmonton, Montreal, Vancouver, and Mexico City.
The addition of the Bengaluru and Chennai flights makes Jet Airways the only airline to offer direct non-stop services between these cities and offer its passengers the option of travel to Europe and North America through three European gateways enabling fliers to travel through one gateway and return via another, on a single itinerary.
The new flights – 9W 128 from Chennai will depart at 01:45 hrs. (LT) arriving in Paris at a convenient local time of 08:10 hrs., giving guests a head start to their day in Europe. Jet Airways' 9W 127 will depart from Paris at 10:10 hrs. (LT), and arrive in Chennai at 00:15hrs (LT). Both Air France and Delta Air Lines will codeshare on this flight which will operate for 5 days every week.
Jet Airways 9W 236 from Bengaluru will depart on October 29, 2017 at 02:25 hrs. (LT) and arrive in Amsterdam at a convenient time of 08:35 hrs. (LT). On the return leg, the daily service, 9W 235 will depart from Amsterdam at 10:50hrs (LT) to arrive at Bengaluru at 00:40 hrs (LT). These flights will be operated in conjunction with KLM Royal Dutch Airlines and Delta Air Lines, with each airline placing their respective codes on the service.
The introduction of direct intercontinental flights will not only boost corporate and leisure travel but also contribute to significant growth in cross border trade and commerce. Guests returning to Chennai and Bengaluru from Europe can leverage the airline's extensive connectivity into Southern India from its network of 45 domestic destinations.
Gaurang Shetty, Whole time Director, Jet Airways, said, "Key southern markets such as Chennai and Bengaluru are witnessing rapid growth in international business and commerce, boosting the need for global travel and logistics. Together with growth in leisure travel, this has accelerated the demand for the introduction of non-stop services that will connect these markets with 35 destinations across Europe and 24 destinations in North America, reaffirming Jet Airways' promise of providing guests with seamless connectivity."
To mark this important landmark, Jet Airways has announced special all-inclusive introductory return fares starting at INR 35,995 for Economy travel and INR 129,999 for guests travelling Premiere on a first come-first serve basis. In addition, the airline has also introduced its specially designed JetEscapes Holidays at attractive rates, starting INR 71,310 per person. These packages are specially crafted to provide the airline's discerning guests with an enchanting and relaxed travel experience and typically include, return Economy airfare (all-inclusive, on Jet Airways), airport/ local transfers, hotel accommodation with breakfast, sightseeing, travel insurance and the chance to earn 5 JPMiles* for every INR 100 spent on JetEscapes for JP members.
The new services will also boost Jet Airways' cumulative daily cargo capacity to Europe by as much as 30 tons, apart from reducing transit times for shipments, which were earlier routed via Mumbai and/or Delhi. The flights will facilitate and enhance export and import of various type of commodities including flowers, perishables, pharmaceuticals, machinery, garments, electrical and medical equipment, auto parts as well as exotic food items. The airline will now be able to offer a much-needed direct service to guests from Chennai and Bengaluru to Paris and Amsterdam and vice versa, for their big and heavy shipments too.
Jet Airways will deploy its Airbus A330 aircraft on these routes, with its spacious cabin, greater leg-room, lie-flat beds in Premiere guaranteeing guests all the comforts associated with long-haul international travel.
Image courtesy:Business Line