Airbus BizLab is looking to work with Aerospace startups but also with those that have an innovative solution or product that can add value to not just Airbus but also the aerospace sector
This partnership is in line with IvyCamp's broader objective to create a greater connect between industry and innovation
IvyCamp partners with Airbus BizLab to announce season #2 of their accelerator program in Bangalore, through which they wish to support innovative startups in Robotics, IoT, Data Analytics, Image Processing, VR/AR, FinTech (Processes, Budgeting, Accounting, Reporting, Funding etc.), Supply Chain, Door to Door Mobility (Passenger experience), Gaming, Aviation Products and Services, Drones, Manufacturing, Airport Management (Services and Products), Space Technologies and Solutions.
Airbus BizLab strongly believes that there is room for startups in the above mentioned areas to co-innovate with Airbus teams to bring in new innovations from outside which will add value to Airbus and aerospace sector.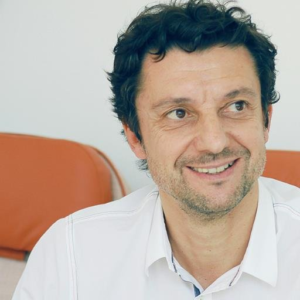 Bruno Gutierres, Head of Airbus BizLab said: "Airbus BizLab is relatively a new initiative from Airbus that aims at bringing external innovation from startups into the Airbus ecosystem. The first BizLab was setup in Toulouse, France in March 2015 and since two more BizLabs have come into existence; one in Hamburg, Germany and another in Bangalore, India. In Toulouse, 3 out of 4 startups have successfully raised funds and that is not all, almost all of our startups in the three locations have began working with Airbus in some way. While we are happy with the results so far, we believe that we should keep increasing our benchmark in order to stay in the game.  The call for applications is an important exercise for us as this is what will set the momentum for the rest of the season. We believe that IvyCamp, with their extensive reach with startups and educational institutes, are well placed to help us in identifying innovative startups."
Speaking about the partnership, Anju Gupta, President IvyCamp, said "Creating a connect between industry, innovators and our educational institutes is very important to help drive innovation to address practical everyday problems that the industry is facing. To help these innovators on the path to success requires a daily engagement with the experts in that industry, resources to prototype and test, and access to markets to validate. We believe that Airbus BizLab will provide this opportunity to deserving startups and we are very excited to partner with them."
IvyCamp and Airbus BizLab have partnered to identify innovative startups for Season #2 of the Airbus BizLab program in Bangalore.
The Season #2 will start on the 9th of Jan.