Tier II and III cities witnesses 17.4% growth in Industrial and Warehousing absorption driven by e-commerce, retail and 3PL firms.
03 January 2023: Industrial and warehousing space witnessed absorption of more than 46 mn sq. ft in 2022 which includes over 36 mn sq. ft from tier I cities and over 10 mn sq. ft from tier II & III cities. India witnessed a fresh supply of 47 mn sq. ft in 2022, of which 34 mn sq. ft was from tier I cities and close to 13 mn sq. ft from tier II & III cities, as per the latest data from International real estate advisory firm, Savills India. The new projects delivered with improved specifications and of high quality environmental, health & safety (EHS) standards.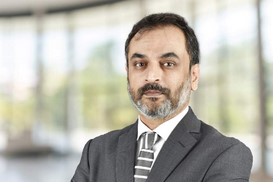 *Tier II & III cities include Coimbatore, Guwahati, Indore, Nagpur, Lucknow, Jaipur, Rajpura, Bhubaneswar, Kochi/Ernakulam, Patna and Hosur, Madurai, Varanasi, Hubli, Ludhiana
Among the major cities in India, Delhi NCR led the pack with the highest absorption in 2022 at 16% followed by Mumbai at 14%. Pune and Bengaluru saw absorptions at 13% and 12% respectively, while tier II & tier III cities accounted for 22%.
3PL and e-commerce sectors continued to drive warehousing demand, together accounting for 52% of the total absorption witnessed in 2022, followed by manufacturing sector at 16% and retail sector at 13%.  Grade A space accounted 42% of total absorption and 48% of total supply witnessed in 2022. 
Additionally, tier II & III cities witnessed 10 mn sq. ft of absorption in 2022. These cities are poised to gain further momentum in 2023 and 2024 with e-commerce, retail and 3PL firms capitalizing on consumption-driven growth and pushing the demand for warehousing space.
The overall industrial and warehousing space stock in tier I cities stood at 300 mn sq. ft at end of 2022 and is expected to reach 342 mn sq. ft.in 2023. Meanwhile, Vacancy levels in Tier I cities have decreased from 9.4% in 2021 to 9.0% in 2022 and the yields remain stable across the cities in 2022.
Land Transactions – Manufacturing & Warehousing
The market witnessed transaction of 3,800 plus acres of manufacturing and warehousing land across tier I, II & III cities of the country of which 64% was private land and 36% was government land.
Investments-Manufacturing & Warehousing
The industrial & logistics sector continues to garner investor interest, although there was some impact on the financials of the asset class in the 2nd and beginning of 3rd quarters of the year due to rising construction costs, geopolitical issues such as the Russia -Ukraine war and rise in interest rates. However, the sector was quick to bounce back to normalcy as the input costs stabilized and the developers were able to optimize and adjust to the changing factors.
In terms of investment, the warehousing sector raised private equity to the tune of $1.5 billion in 2022. The market is likely to witness increased interest from investors in this asset class in 2023 owing to inherent domestic demand and expansion of distribution networks in tier II & tier III cities.
Manufacturing has emerged as one of the high growth sectors in India, it has seen further traction after the roll out of PLI scheme with major multinational players announcing their investment plans in the country. We expect an increased supply of manufacturing space with improved specifications to meet the requirements of manufacturing occupiers.
"The rapidly expanding and highly competitive e-commerce market has fuelled the growth of industrial, logistics and warehousing since the last two years. The industrial & logistics sector is likely to see absorption of 40+ mn sq. ft in 2023. This demand for space could stem from emerging Tier II & III Cities, growing demand for urban warehousing and a major transformation in the Indian manufacturing sector backed by Performance Linked Incentives (PLIs) and efficient multi model connectivity plan for local and global distribution. We expect around 50+ mn sq. ft of new supply to be infused in the market during the same period.". Srinivas N, Managing Director, Industrial and Logistics, Savills India.