IndiGo announces Jorhat and Dhaka as new destinations; Adds 16 new flights to its network
Effective August, 2018, 6E will operate its first flight between Kolkata and Jorhat and Kolkata and Dhaka respectively-IndiGo to add additional flights connecting Bangalore, Raipur, Bagdogra, Lucknow, Jaipur, Kolkata, Nagpur, Patna and Visakhapatnam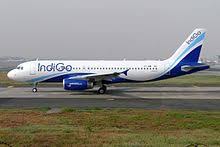 IndiGo, India's favorite on-time performer, is further enhancing its customer experience with the launch of Jorhat and Dhaka as its new destinations.  Under the UDAN scheme, Jorhat will be the 54th destination on IndiGo's network. Furthermore, Dhaka will be the 55th destination. Both new services start on August 01, 2018.
To provide more enhanced connectivity across India, IndiGo has announced the addition of 16 new flights to its network. Effective August 2018, 6E will operate its first daily flight between Bengaluru and Raipur. Additionally, the airline will operate a 2nd  daily flight between  Kolkata-Nagpur,  a 3rd daily flight between Bengaluru and Nagpur, and 4th daily flight between Bengaluru  and  Jaipur, and Bengaluru and Vizag respectively. 6E will also operate its 4th daily flight between Kolkata and Patna.
The new flights are designed to cater to business and leisure travellers from these cities, who are constantly on the lookout for new and affordable flying options.
Mr. Sanjay Kumar, Chief Commercial Officer, IndiGo said, "It gives us immense pleasure to add Dhaka, Bangladesh to the ever expanding 6E network, and we are equally pleased to announce Jorhat as our new UDAN destination after Tiruchirappalli and Tuticorin. With the addition of 16 new flights connecting various cities within India, we will now be able to extend our on-time, courteous and hassle-free service, and low fares to everyone, that IndiGo is synonymous with. IndiGo will continue to expand its network to meet the requirements of both business and leisure travelers wherever they demand it."