One year on, impact of GST positive for the Road Logistics sector; although full benefits to be realised over longer-term.
It is almost a year since the implementation of the Goods and Services Tax (GST) which was implemented in July 2017. The effect of the GST has been largely positive for the Roads Logistics sector and has led to several benefits. As per ICRA's comprehensive survey covering approximately 50 transport companies pan-India and 15 consumer-oriented companies across various sectors, the findings have been encouraging, though a lot remains to be achieved. The rating agency conducted a comprehensive check to understand the on-ground impact of GST on the sector.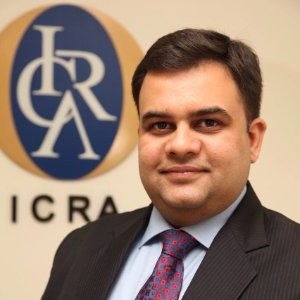 Mr. Shamsher Dewan, Vice-President, ICRA Ltd., enumerating on the impact says: "As was expected, the removal of inter-state check-posts has resulted in significant reduction in waiting/idle time for trucks, thereby improving their turn-around time and efficiencies, as confirmed by 60% of transporters that we interacted with. As per ICRA estimates, so far there has been about 18-20% improvement in turnaround time because of GST. The impact has been more pronounced in a few states such as Kerala, West Bengal, Maharashtra, Madhya Pradesh and Bihar, which were earlier known for notoriously high waiting time spent at their inter-state borders."
As for the trends in warehouse consolidation, the trend has been mixed. While logistics efficiency is certainly a key factor influencing the location of warehouses, other sector-specific nuances have also influenced the extent and pace of consolidation in each sector. Sectors like FMCG and consumer durables have reported limited consolidation, as maintenance of de-centralized warehouses remains necessary to ensure product availability and timely customer servicing. On the other hand, sectors like tile manufacturing, which have a more predictable demand which can be served from a centralized location, have already consolidated their warehouses.
Overall, close to 50% of the consumer-oriented companies that ICRA interacted with indicated that their warehousing network has not been consolidated, while the remaining indicated that consolidation has either happened or is in process. Furthermore, many companies are also interacting with supply chain management companies and taking their assistance in redesigning and revamping their networks.
The E-way bill, which got implemented from April 2018, too has been received positively by the transporter community. Around two-thirds of transport companies that ICRA interacted with reported that operations have become more systematic, and there is significant time savings and paperwork reduction due to the digitization of processes. A few companies though faced difficulties due to teething problems like technical glitches, limited awareness etc. the overall response to E-way bill has been positive.
The full benefit of GST on the road logistics sector and the costs savings due to reduced transportation, warehousing costs and the associated efficiencies are only expected to be realized over the longer-term. About 10% of the transporters indicated that their overall costs have reduced post GST implementation, while more than 40% suggested that costs were increasing. Higher compliance costs related to GST due to technological upgradation, up-skilling of workers, penalty charges etc. have added to the cost-burden of transporters, which coupled with the increasing diesel prices, have taken a toll on their profitability.
Adds Mr. Dewan, "In spite of these short-term pains, in the long-term, it is certainly expected that truck turn-around times would reduce and the set-up of efficient warehousing networks would improve the overall efficiency in the system. This would bring about a reduction in logistics costs."