Aims to showcase innovative digital solutions for the built environment, energy and the circular economy in Singapore
Some of Finland's most innovative and enterprising companies are coming here for the Singapore Week of Innovation & Technology (SWITCH), including some showcasing the latest smart solutions for construction and built environment.
The Finnish Minister of Economic Affairs, Ms Katri Kulmuni will also visit Singapore during SWITCH. Her visit's aim is to promote bilateral economic cooperation with Singapore, particularly in areas such as sustainable business.
Finland is the top destination for foreign direct investment (FDI) in the Nordic countries for the 7th consecutive year in 2018, according to the EY Nordics Attractiveness Survey. . It was also the third year in a row Finland has chalked up the record for the most investments (194) with Helsinki as the top choice for investment, when comparing the Nordic cities.Finland is also a global leader in energy efficiency in the built environment as well as cleantech, eco-innovation, research and sustainable construction. With an ecosystem supporting innovation in this sector, Finnish companies have developed creative solutions in design tools, energy efficiency and digitalization of built environment to increase the usability of the buildings.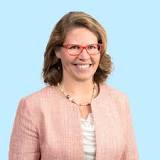 Ms Marja-Liisa Niinikoski, CEO of Helsinki Business Hub (HBH) the trade and investment promotion agency for the Finnish capital region said, "With Singapore's 'Smart Nation' initiative for growth through innovation and technology,there is a strong case for collaboration between the two countries. It is therefore timely for us to bring our Finnish companies with core strengths in technology for the built environment to collaborate with Singapore businesses in construction, energy and the circular economy seeking ideas for sustainable urban development. We also see that there are wider collaboration possibilities outside the built environment sector."
"Greater Helsinki is a region of sustainable innovations and equal opportunities for all businesses. With our proven background in leading and building organizations as well as in nurturing entrepreneurs and start-ups, we are well-positioned to help Singapore businesses to grow in Finland and in other parts of Europe" she added.
HBH, together with KiraHub is bringing a delegation of 10 firms from Finland and the capital region, including start-ups to showcase the latest solutions and smart tools for construction and the development, design, FM and life cycle management of buildings. Companies will be displaying their innovations at the Nordic Pavilion@SWITCH at the Singapore Expo on November 13, 2019. KIRAHub (KIRAInnoHubry) is a Finnish association aimed to boost sustainable digitalisation of the built environment.
The visit is a part of the long-term cooperation between HBH, KiraHub and Intellectual Property Intermediary (IPI), an affiliate of Enterprise Singapore that catalyses and enables enterprises to grow their business through innovation. HBH and IPI have been working closely together in organising technology matching events where
innovative Finnish start-ups in the building and construction space pitch and seek partners from Singapore. The aim is to strengthen the business relationship between the two innovative countries and to spark new joint business opportunities and innovation projects in the built environment sector. Smartwatcher, a Finnish company specialising in monitoring the cleanliness and safety of indoor air will sign a strategic partnership agreement during the week with Orison QEHS LLP, a leading quality management consultancy and environmental impact assessment service provider in Singapore.
During SWITCH, the delegation from Finland will also attend mini-seminars hosted bythe Housing Development Board, the Building& Construction Authority (BCA), Singapore Management University (SMU) and Singapore Airlines (SIA) Krislab.