GST reshaping FMCG logistics into modern business, says study
Trade and industry may have faced teething troubles from the Goods and Services Tax (GST) but the entire business landscape of FMCG (fast moving consumer goods), retail and logistics is going to be transforming into modern and efficient model with introduction of uniform tax regime, says a joint study by ASSOCHAM-MRSS India.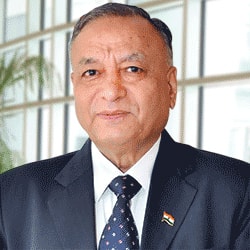 Mr D.S. Rawat, Secretary General, ASSOCHAM
"All big corporations with positive impact for their supply chain are remodelling their operations into bigger logistics and warehousing. This is being enabled by the fact that unlike in the past when a company was required to have warehouses in each state or else the goods movement would be subject to Central Sales Tax (CST), the IGST (Integrated Goods and Services Tax) has come as an enabler for setting up larger warehousing units without fear of tax burden," noted the ASSOCHAM-MRSS India joint study titled, 'FMCG sector growth & logistic innovation.'
"New age warehousing and logistics would be assisted by the GST. Small and often ill-equipped storage space in the country would  give way to neatly stacked, air-conditioned warehouses, with higher levels of automation. And driving the change in India's supply chain are consumer goods companies," the study said.
The big FMCG firms are in the process of consolidating their supply chain operations into bigger warehouses. "The new facilities will now cover about 450,000-500,000 square feet of space, almost five times the biggest warehouses right now. At the same time, logistics majors such as DHL, Allcargo and Mahindra Logistics are leasing bigger logistics spaces while real estate developers are investing billions in building bigger storage facilities."
Till now, the entire warehousing for FMCG was based on a tax law that attracted imposition on movement of goods between one state and the other. "Post-GST, with a uniform tax structure, large format modern warehousing is coming in a big way and they are closer to consumption centre."
One or two small warehouses by large companies in each state may be phased out if they do not fit into their business models after implementation of GST. "Besides, large FMCG players are training their vendors and distributors on how to go about GST roll-out."
ASSOCHAM secretary general, Mr D.S. Rawat said, "A well-designed, agile, responsive and an efficient supply chain is a clear competitive advantage for business today as such expectations held of India's supply chain ecosystems are no different."