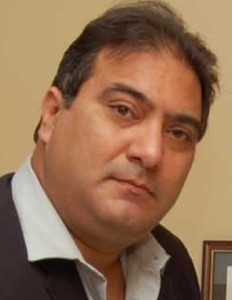 As opined by Shri. Areef Patel, vice-chairman, Patel Integrated Logistics
The unending queue and uneasy checkmate at our border check posts paint a stark picture of our logistics industry, while giving any foreigner travelling through our highways a real taste of "ease of doing business in India". The overwhelming feeling is that the Goods and Service Tax (GST), which got Parliament's nod after a 13-year-long hiatus, will untie the knots at our check posts at one go and transform India into a manufacturing destination in line with the Make in India drive. With experts after experts listing out the gains of GST for the logistics industry and plethora of analyses eating up rolls of newsprint, there is an impression that GST is going to be the biggest game changer for logistics players. Some have also predicted that the sector will be saving $200 billion annually on account of GST. Logistics players have started dreaming about a border-less, barrier-less tomorrow when goods roll on seamlessly.
But, as a player in the logistic industry, I don't think that GST is going to be the one-shot panacea to cure all ailments in the logistics sector. It is surely a critical and decisive step to ease some of the current woes in the sector to a certain extent. But, it is not yet enough, though it can be the beginning of a new phase. If we want to build further on the GST advantage, what we need now is an ardent and aggressive `Move in India' campaign with strong growth levers.
As per a study by IIM-Calcutta, the estimated annual loss due to delays and extra fuel consumption at toll plazas is Rs.87,000 crore. Going by the Ministry of Road Transport and Highways (MORTH) data, on an average a truck spends nearly 16 per cent of the time at check posts. A truck in India covers an average annual distance of only 85,000 km as compared to 150,000 to 200,000 km in advanced countries. Truck transports account for 65 per cent of the country's total freight movement. Given this backdrop, any step to ease the congestion at the borders will have considerable impact on the logistics sector and resultantly in our economy.
But, everything depends on the fine print of the GST after passage of the same by 50 per cent of the States and permutations by the GST council over the rates, inclusions and exceptions. And in order to have a big impact on the ground, the multiple registration and filing process have to be carried out under the GST regime. So, it is too early to assume that trucks will have a totally unrestricted movement as expected by many now.
Secondly, a GST without due stress by the government on improving the infrastructure will not yield the desired results. The logistics industry is significant as 13 per cent of our GDP is spent on the development of logistics framework. As per logistics performance index (LPI), India ranks 53rd across 115 countries recording an efficient logistics system score of 3.08 out of five. Studies suggest that India ranks 32nd on global competitiveness in logistics sector due to insufficient infrastructure. We are below our BRICS partners like South Africa (20) and China (27). After the roads, it is railway that moves cargo most in India with 33 per cent share, while inland waterways and air contribute less than 1 per cent. In the last 64 years, freight loading has grown by 1,344 per cent, but railway capacity (route kilometers) have grown by only 23 per cent. That shows our progress made in infrastructure development. The very Indian model itself is skewed, with heavy dependency on roads while leaving air and waterways underutilized.
Thirdly, GST or the tax reforms is just one of those many woes prevailing in the logistics sector which has been clamouring for industry status and integrated policy as at present it is manned by different departments. A blueprint for infrastructure development, and integration of multimodal logistic parks to improve storage facilities, large-scale container terminal projects to connect to the hinterlands, better amenities and more airport facilities are some of the pending demands by the industry. Apart from these, shortage of skill and insufficient use of IT are the persisting worries in the sector, dominated by the un-organized players.
It does not mean that GST has no merits whatsoever. Right from cutting down freight movement time to improved warehousing, it will usher in many positive impacts. Under the GST, the entire warehousing landscape is going to change for the better as the country will become a single unified market.
The logistics sector in general and logistics parks in particular have the potential to attract huge foreign investment. PE firms and NRIs will now be willing to invest. But, we are yet to make a serious effort to showcase it well. A sound infrastructure with an integrated policy will be the foundation for 'Move in India' that can officially take off with GST, especially when e-tailing is giving added fuel for growth.
Courtesy: Business Today