GreyOrange sorts fast fashion with new high-speed Linear Sorter for supply chain automation.
An international fashion company has deployed the GreyOrange Linear Sorter for product sortation and distribution to over 500 locations across India
Robotics and supply chain Automation company GreyOrange announced the installation of its latest Linear Sorter at an international fashion company that provides fashion clothing and accessories across India; for women, men, teenagers and children.
High-speed Linear Sorters are commonly used by e-commerce and third-party logistics companies to sort large volumes of parcels for distribution throughout the country. However, it is unique that this Sorter located at a new distribution centre in Maharashtra, will be used as an Order Consolidation Item Sorter for store retail distribution. It will sort and consolidate fashion items for distribution to over 500 locations in India, comprising exclusive brand outlets and shop-in-shop in multi-brand stores. In addition, the Sorter will handle the segregation of returns inventory; this simplifies the process tremendously as it was a series of time-consuming tasks handled manually.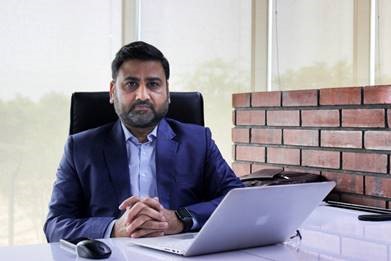 Vivekanand, Country Manager – India and SAARC, GreyOrange commented, "Our Sorters have been tried-and-tested for use in many e-commerce and third party logistics operations. We have continually refined and added to its software capabilities. We are delighted that this Sorter delivers one of the highest performance in terms of versatility in providing a responsive supply chain. This Sorter can easily switch to handling the specific requirements of each stage of the warehouse process – Inbound, Outbound and returns – providing maximum throughput during the shifts."
Equipped with advanced software from GreyOrange, the Sorter uses the same hardware to adapt widely to the customised configurations built to handle its daily requirements – such automation contributes immensely in improving productivity. At the Inbound stage over 8000 SKUs comprising more than 1500 styles of fashion items per day will get sorted to be put away as inventory. New SKUs are added regularly and often.
During the Outbound stage, inventory gets sorted and consolidated based on orders to be dispatched to the different stores. Order Consolidation is a different application compared to Parcel Sortation in terms of the higher number of exceptions and the levels of complexities of the processes involved. Its customized software enables the Sorter to handle efficiently and accurately the wide variety of different SKUs ordered for each of the stores