eCargoLog, hosted the conclave, in Chennai, on 11th October @Le Royal Meridien, inviting leaders from the Energy sector, to share their research initiatives at this conference, brought excellent themes and topics to the lime light, in the field of Renewable Energy viz., Solar, Wind & e-Vehicles.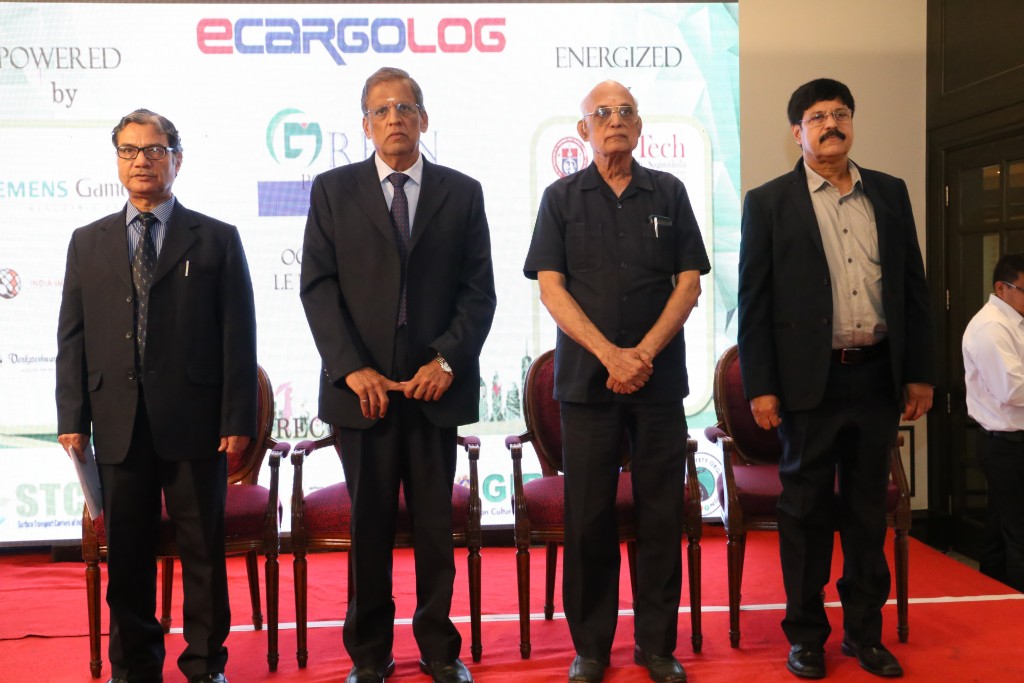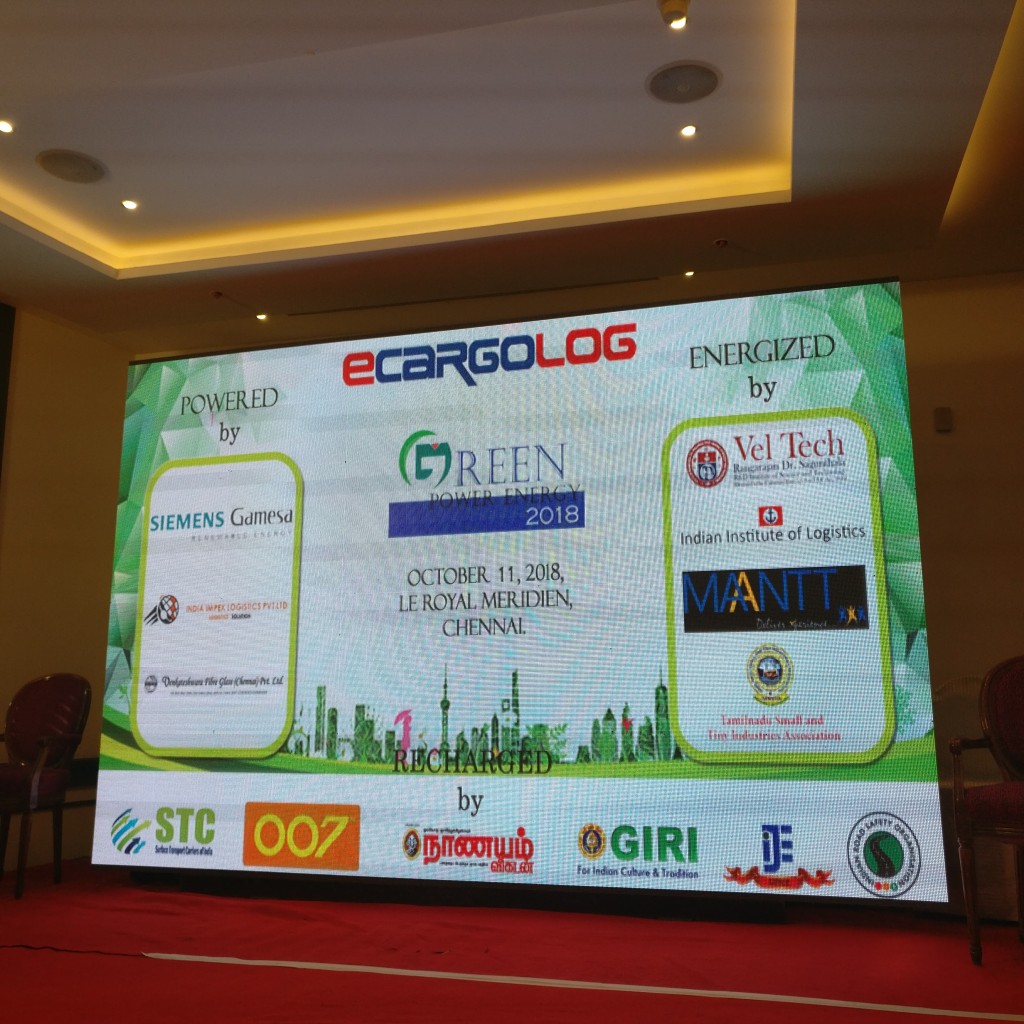 Inaugurating the session Mr. M S Sundara Rajan, former CMD of Indian Bank said that the newness is to be brought into the industry through proper forum so as to create more awareness in the system with respect to alternative energy and the importance of global warming. He further added detailing with more analytical data – to enhance productivity and business gain. Mr. R. Ramamurthi, Chairman, Cyber Security was also of the view that the younger generation should be inculcated to understand the system and apply their mind to achieve the same.
While welcoming the gathering Dr. Rishi Muni Dwivedi, Associate Director of Indian Wind & Turbine Mfrs. Association (IWTMA), narrated the fact – comparing the world energy outlook 2017 with the current scenario. Electricity accounts for nearly half of total energy supply investment in the New Policies Scenario and almost two-thirds in the Sustainable Development Scenario, up from an average of 40% in recent years. Quoting from Estimates of Institute for Energy Economics & Financial Analysis (IEEFA), he further said that India's offshore wind power generation capacity is seen climbing to 30 Gw by 2030, on par with China and accounting for 30 per cent of the envisaged capacity of 100 Gw in Asian economies.
Prof. Dr.K.  Narashiman, Director, AU TVS Center, Anna University during his presentation on the subject, 'Progress In the Indian Market For E-Vehicles', touched upon various factors with facts and figures – with reference to  prevailing market conditions.  Mr. Rajaram, CEO of VelTechTBI while speaking on Autonomous Vehicles described how it would be capable of fulfilling the human transportation capabilities of a traditional car, capable of sensing its environment and navigating without human output. Cyber security threats and concerns, potential attack gateways, common security vulnerabilities etc., He concluded his remarks by saying, AV is the real future ; Fantastic applications in a social context; Huge benefits in all dimensions of triple bottom line namely Economic, Environmental and Social; India is not far behind in focus & experiments'.
The other speakers of the sessions were: Mr. Srikaanth from Hailo Wind Systems, who briefed on the outlook For Wind & Solar Energy; Mr. M G. Ramachandran, Executive Director from the Top auditing Firm on the Post GST impacts and the benefits to the industries – with particular reference to the renewable energy, Mr. Rajanish Saxena, Vice President, ReGen Powertech, who spoke on the subject – Factors influencing EV adaptability and Indian scenario & road ahead and Mr. S Chitbabu, Consultant – Wind & Solar & hybrid on Key Trends in Solar and Mr. K P Chandrasekar, President of STC Logistics.
Mr. V N Prem Anand, Secretary, Cyber Society of India not only briefed on the Connected eV & Artificial-Intelligence Threat but also called for papers from the students to publish their thesis in the International Journal (IJITCE), when SSN College doctorate students submitted their abstracts.
The session concluded with the presentation and talk by Mr. S Krishnan, Sr. Vice President of Ashok Leyland with his impeccable description on the e-Vehicle system.