Godrej Appliances Awards Contract for "Pan-India End-To-End Supply Chain of their Air Cooler business" to Delhivery Ltd
Godrej Appliances, a business unit of Godrej & Boyce, has awarded the contract to build and manage the pan-India supply chain for their air-cooler business to Delhivery Ltd., India's largest fully integrated logistics provider. Through this partnership, Delhivery will deploy its integrated warehousing and distribution solution to drive market penetration of Godrej air coolers.
Delhivery and Godrej Appliances have jointly inaugurated a new warehouse in Ghaziabad (NCR) to handle all fulfillment needs at a Pan India level. Integrating Godrej systems with Delhivery's End-to-End Supply Chain Platform will ensure end-to-end supply chain visibility through a single, technology-enabled platform.
Godrej was the first to introduce Inverter Technology into air coolers to drive power savings and efficiency and is designed to provide relief to consumers, particularly in the northern and central belt where summer temperatures soar. The brand has plans to scale up its presence in the category with a slew of new offerings.
Commenting on the announcement, Amit Jain, Product Head – Air Coolers, Godrej Appliances, said, "Along with high brand trust, Godrej also enjoys a strong sales and service network. While we leverage the same to get into newer spaces, we must have partners who can seamlessly and cost-effectively support our vision to make our products available quickly, across the country including upcountry territories. Air Coolers is a highly seasonal category and hence, quick delivery and replenishment will play a key role in the category's growth. Delhivery's technology-driven supply chain solutions make them the partner of choice for our business."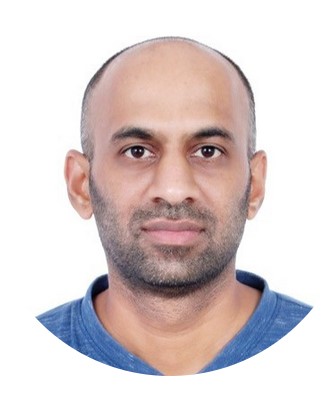 Commenting on the partnership, Rajaganesh Sethupathi, Senior Vice President, Supply Chain Solutions, Delhivery, said, "We are delighted to be the partner of choice for Godrej Appliances and look forward to a long-standing relationship with them. Our supply chain solutions power a wide range of use cases across sectors such as consumer electronics, white goods, automotive spare parts, industrials, pharma, healthcare, FMCG, retail, e-commerce, and new-age d2c brands. We enable tangible cost optimization while enhancing the reliability & quality of logistics."
Vivek Gupta, Head of Consumer Business, Supply Chain Solutions, Delhivery, added, "A journey that started with us offering only transportation services across our LTL and FTL services, has evolved to a unified integrated solution. We are confident our model will yield the desired results for Godrej Appliances and will help them capture a large pie of the growling Air-cooler market by enabling distribution not just to the tier 1 & 2 cities but into the ever-increasing demand of tier 3,4&5 markets."