GoDial Startup Lets Anyone Setup A Call Center From Their Phone                                                                                                                                           Founded in Kolkata by an entrepreneur, innovator and tech enthusiast, Avijit Sarkar, GoDial, the app has scaled to offer a personal version to over 20,000 users and an enterprise version to about 200 companies. Avijit has always been an innovator since his 6th grade. From assembling PCs to building websites, he has always been trying to create a problem-solving product.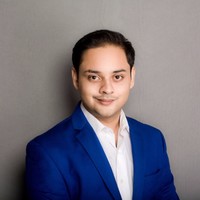 A simple app by GoDial that can transform any phone into a fully functional auto dialer, and can be used to operate just like a call center. What's even more interesting is that the users don't have to pay for any kind of VOIP charges since calls are placed from the SIM itself. This solution is ideal for people working from homes during the pandemic, and need to make a variety of phone calls like stockbrokers, real estate agents, colleges and retail. Manually dialing out each number becomes tedious, and follow up is a common problem for all of us. For such people, Avifa Infotech brings GoDial, an auto dialer app that can function as a CRM and auto caller right on the phone in just about 2 minutes. Simply import a call list and start auto dealing with GoDial. The founder, Sarkar, being a tech developer, designed the calling software when he had to dial 100s of numbers in a day for his restaurant Startup, and realized what a tremendous pain it was.
The best part of the app is its simplicity, both the individual and the enterprise version can be set up in under 2 minutes. For the enterprise version, all one has to do is sign up, add calling lists, add their team and login to the GoDial app to start calling. The intuitive dashboard shows call duration, call status, notes, reminder and more. For the first time, anyone can set up a call center in under 2 minutes without any hardware, VOIP charges or additional setup and what's even better is that remote teams can easily work with GoDial. During the COVID 19 pandemic, a lot of organizations who are working from home are in need of such a solution to easily distribute their calls and track the communication.
The other notable features of GoDial – call back reminder, voice notes, a built-in CRM system, which can help manage the customers. A full featured dashboard for analytics. Template messaging allows users to send multiple messages. Users can also send messages after calls without having to save the numbers. Pricing starts at Rs.280 per month per user for enterprise version and Rs. 100 per month for personal version.