GatiKausar, the temperature controlled supply chain solutions vertical of Gati Ltd, an industry leader in Express Distribution and Supply Chain Management, announced the launch of its first temperature controlled warehousing facility near Delhi, on National Highway 8. It is a state-of-the-art facility developed with superior technology and high quality design elements, in line with ISO 22000 standards.
The new facility is spread over 4 acres, and currently has a capacity of more than 5000 pallets. It has multiple chambers that cater to temperature requirements ranging from -25 to +25 degrees C. This facility will serve the needs of varied industry sectors including Dairy, Pharmaceutical, Frozen Foods, Quick Service Restaurants, Ice creams, Confectionaries and Fruits & Vegetables. GatiKausar, with its fleet of 220 refrigerated vehicles, already provides high-quality logistics services to many popular brands in the country. This new cold store facility is part of a pan-India network that GatiKausar is planning to develop to provide end-to-end, integrated cold chain solution for different industries.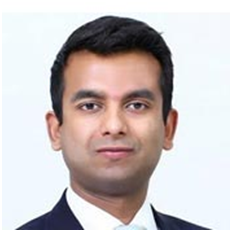 Mr. Manish Agarwal, Director, GatiKausar said: GatiKausar have adopted high technology integration in its cold-chain process design to ensure temperature integrity from factory or farm to last mile, with uninterrupted temperature visibility across the cold chain. It now has the capability to provide an assortment of value-added services in cold chain logistics including inventory management, packaging solutions, processing and blast freezing, ripening, FTL and LTL refrigerated transportation for line haul & last mile, and customized order management.