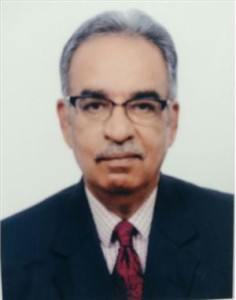 Gateway Distriparks Limited (GDL) has appointed Captain Kapil Anand as Director – CFS with effect from 1st September 2016.
Captain Anand will be managing the day to day affairs of the CFS business and will be responsible for business development & operations on a Pan India basis.
He has over 37 years of experience in the shipping and logistics industry at various levels. Captain Anand has been associated with Gateway Distriparks Ltd since 1999. Apart from Gateway Distriparks, Captain Anand has been associated with Seaco India/Freight Connection, Samrat Shipping Co. Pvt. Ltd, Birley Ratra Surveyors and Shipping Corporation of India in various capacities.
He will report to Mr. Prem Kishan Gupta, Chairman & MD and will not be a member of company's board.
GDL has also appointed senior operations and marketing professionals, who will be joining soon to strengthen the team.