Prime Minister Narendra Modi today announced an ambitious mission of sending an Indian astronaut to space by 2022 on board 'Gaganyaan'.
The mission, he said in his Independence Day address, would be launched using ISRO's own capabilities, and on successful completion, make India the fourth nation in the world to do so.
"Our country has been making a lot of progress in the area of space (science). When India celebrates its 75th Independence Day, or even before that, an Indian son or daughter will undertake a manned space mission on board 'Gaganyaan', carrying the national flag," Modi said from the Red Fort.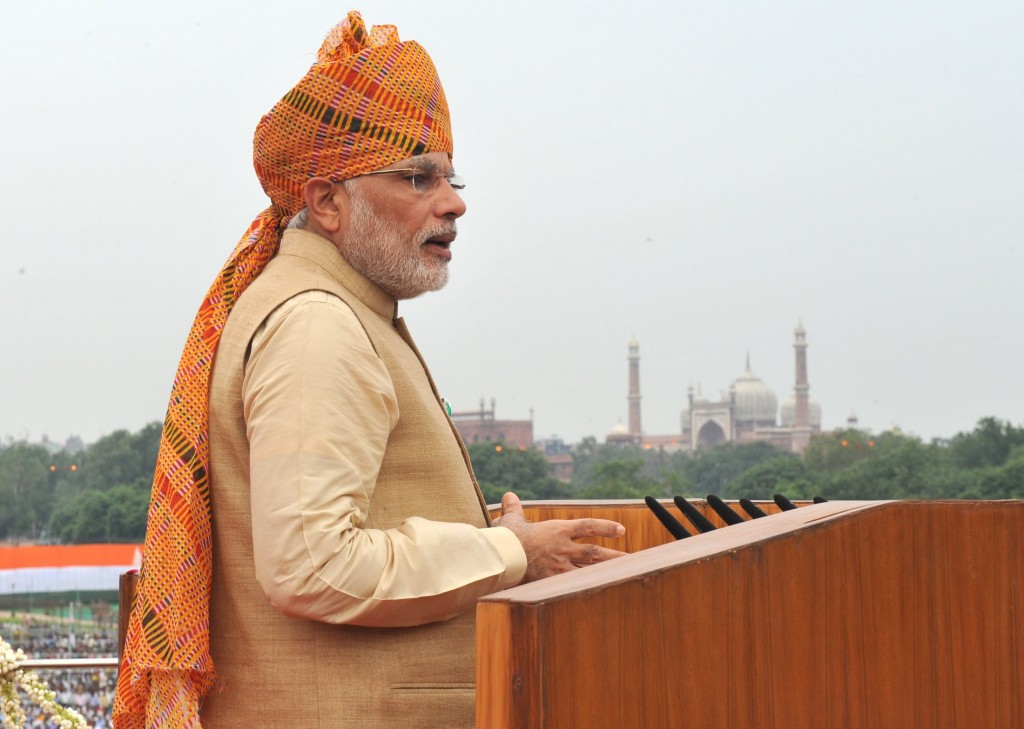 The prime minister said with the launch of the Mangalyaan (Mars Orbiter Mission), space scientists displayed India's prowess in the field.
Chandrayaan-1 was India's first lunar probe. It was launched by the Indian Space Research Organisation in October 2008 and operated till August 2009, while the Mangalyaan is a space probe orbiting Mars since September 24, 2014.
Reacting to the prime minister's call, ISRO Chairman K Sivan said technologies that would help in sending an Indian astronaut to space – like the human crew module and the environment control and life support system – have already been developed.
Prior to the actual launch by 2022, the ISRO will have two unmanned missions, and the spacecraft will be fired using the Geosynchronous Satellite Launch Vehicle Mark-III, he said.
"We have already developed the technology like human crew module and environment control and life support system. Before undertaking the launch, we will have two unmanned missions. We will use GLSV Mark-III for this project," Sivan told PTI.
If successful, India would be the fourth nation to achieve the feat after the US, Russia and China.
Rakesh Sharma, a former IAF pilot, was the first Indian to travel to space. Sharma was a part of the Soviet Union's Soyuz T-11 expedition, launched on April 2, 1984, as part of the Intercosmos program.
Indian-born Kalpana Chawla and Indian-origin Sunita Williams are among the known names to have gone to space.
Chawla was one of the seven crew members who perished in the space shuttle Columbia disaster during re-entry into the Earth's atmosphere in 2003.
K Radhakrishnan, former ISRO chairman under whose leadership the Mangalyaan mission was launched in 2013, termed the announcement of Gaganyaan mission a "turning point" for the ISRO.
ISRO is known for its space program that focuses on projects which matter to the day-to-day lives of people.
However, of late, it has launched missions like Chandrayaan-1 and Mangalyaan (Mars Orbiter Mission) that has aroused tremendous interest among people.
It will launch Chandrayaan-2, which will land a rover on the moon, next year.