For Dr. Vivek Ramkumar and Anusha L., there are no limitations on the earth and sky while taking care of transporting the critically ill patients from one place to other, one country to other country with the team of doctors attending the patients while on the move.
AeroCare Medical Transport System is an accredited provider of domestic and international fixed-wing air medical transportation. Their services include: Ambulance services in Chennai, and other places air ambulance transportation, medical air flights, medevac flights, medical evacuation, medical repatriation, and commercial medical escorts. Each air ambulance flight has a two-person medical flight crew consisting of a flight nurse and flight medic. Additionally, they specialize in the transport of organs and organ transplant teams. With bases in India, Dubai, AeroCare is strategically based to provide air medical transportation.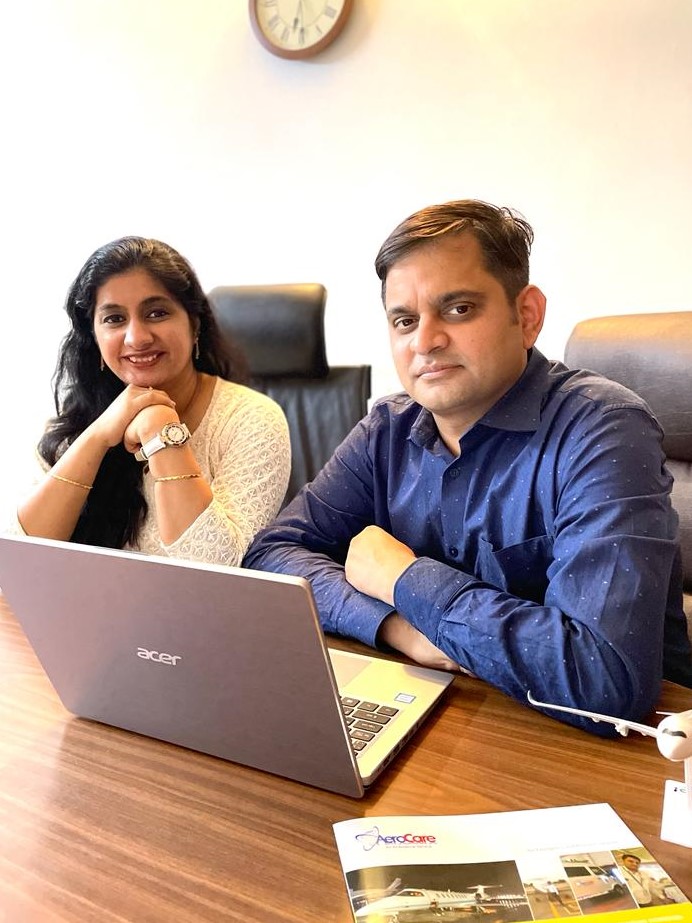 AeroCare was started by a husband-wife duo, Dr. Vivek Ramkumar and Anusha L., to cater to critically ill patients.
Airlifting a two-month-old infant, on the verge of a cardiac failure from Gurgaon to Chennai is one of the examples for AeorCare. The neonatal team traveled with this baby with ventilator support before he reached the operation theater.
Dr. Vivek Ramkumar and Anusha L. headquartered in Chennai, and with a base in Hyderabad and Dubai, AeroCare is one of the pioneers in air ambulance service in India. Air Ambulance from Bangladesh to India is also available.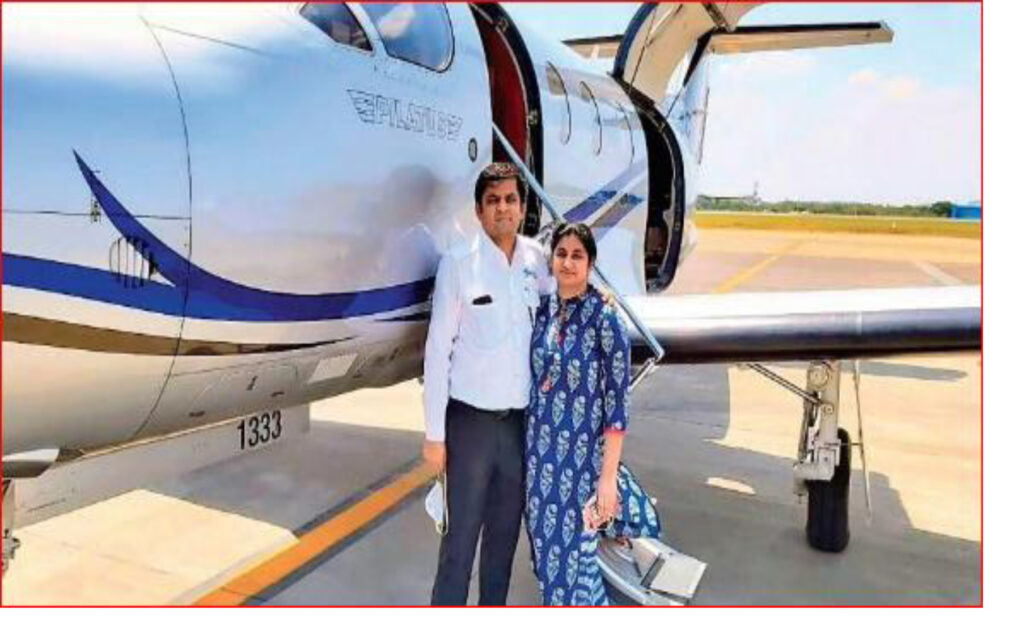 Aerocare Air Ambulance is a worldwide leader in Air Medical Transportation. For over 7 years it has been safely transporting the patients from Chennai, India and to Chennai from throughout the world. The long term experience of their staff makes it easy and quick for you to arrange for the best flight, cost and service in or out of Chennai and other places. With Covid-19 leading to worsened health conditions, the last two years have been the demanding for them. And since then, the demand for their services has skyrocketed for non-Covid emergencies as well as many people had to postpone their non-Covid treatments and surgeries because of the pandemic caseload.
'Close to 100 critical patients were airlifted just during the second wave of Covid 19', shares Anusha. The medical crew and the attendants of patients are kept in exclusive isolation pods fit into the aircraft to contain the spread of infection to pilots. The flights are fitted with oxygen cylinders and an advanced form of life support called ECMO.
Air Ambulance Service from Mauritius to Chennai is also available. Earlier Aero care Air Ambulance has transferred a critically ill patient in Covid 19 times using commercial airline stretcher from Mauritius to Chennai helping the patient family to avoid private air ambulance cost. When it comes to the national and international transportation of patients who require medical treatment or care, AeroCare offers three options for Air Ambulance Service from Mauritius: A medical repatriation service, for when a patient needs to be transferred from Mauritius to their home country.
Medical repatriation to Mauritius: Aerocare can collect a patient at any time using an air ambulance (either an ambulance jet or an ambulance helicopter), no matter where they are in the world, and fly them back to Mauritius, accompanied by medical personnel and Commercial Medical Stretcher Service.