Delhi based Flywheel Logistics has appointed PwC India to advise on the deal structure and on private equity infusion. Flywheel will be able to raise USD 20 million in its first round of funding through equity participation from private equity.
Flywheel Logistics is a family-owned venture led by Founder and CEO Anil Syal. The company is into domestic container transportation and warehousing business with a network across 18 states operating 160 daily departures on 60 national routes with the help of 750 strong fleet of 40 ft and 20ft TEU containers.
Besides this, Flywheel operates seven Yards across India and reaches to 350 destinations countrywide. The Full Container Load network operates on a hub-and-spoke model. In warehousing, Flywheel Logistics has presence in 21 states with over one million sqft of warehousing space and secondary distribution to over 250 districts in these states.
Equity infusion will fund the expansion plans for the Company's container capacities across the network as well as warehouse infrastructure. After the proposed expansion, Flywheel Logistics will be among the top three companies in India offering container transportation.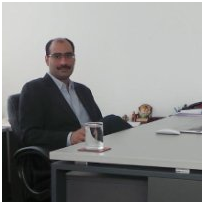 Commenting on the expansion plans, Anil Syal, CEO, said: "In a largely fragmented market of domestic surface transport, we see a huge opportunity which is yet untapped. With a unique service model and high service standards we are confident of growing much faster over next three years. Being a young company we have managed to use very strong technology-base to be able offering our clients sophisticated and transparent service. This makes Flywheel more dependable to our clients"
Flywheel's clients include Tata Motors, Pidilite, ITC, Coca Cola and Vishal Megamart.
Anil Syal added: "The company's order book has seen a major positive impact due to the upturn in business sentiment across India in recent months and the impact of government's initiatives such as 'Make in India', etc."
Flywheel's Credit Rating was upgraded last week to Investment Grade BBB- (Outlook: Stable) for BLR (Bank Loan Rating). Last year Crisil had rated Flywheel BB+ / Stable. In the rating rationale for upgrade, Brickworks mentioned that the rating draws comfort from the established business activity, experience of the Promoters/Directors, reputed and diversified customer base comprising of industry majors, Y-o-Y growth in fleet size coupled with growth in revenues and margins, improved debt protection metrics, adoption of latest technology, such as Order Management System, App-based tracking system and GPS for improved customer experience amongst others.
Flywheel is the new face of transportation in India Best of breed technology; efficient fleet, guaranteed services, and pedigreed team are components of this Logistic company which stands apart. Promoted and managed by professional management with more than 100 years of cumulative experience in the Indian logistics industry.
Flywheel is the only network operator that provides scheduled departure and arrival of containers across India, enabled through a proprietary technology platform. The company has operated 160 daily departures across a network of 60 routes, with touch points at 350+ destinations across 21 states in India. Flywheel has a fleet of 350 vehicles and 350 + ISO certified containers of varying capacities and 7 strategically located yards.
Flywheel's business model is based upon complete transparency, honest intentions and is backed by latest technological methods. Professionals from across various wings of logistics have come together to offer shippers an experience never available in Indian logistics landscape. Flywheel has found acceptance in bringing in efficiencies in supply chain of its clients who are leaders across industries including FMCG, Automotive, Pharmaceutical, Retail etc. the company has end to end technology enabled platform that allows seamless and transparent booking, shipping, tracking of all consignments and final delivery. (ANI)