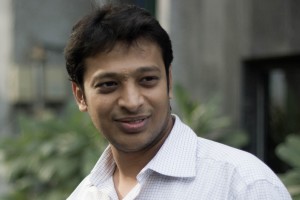 FarEye, a leading global workforce management platform, is announced as one of the world leaders by the World Post and Parcel Awards- 2017 in the 'Technology' category for its end to end mobility solution.
Kushal Nahata, Co- founder and CEO of FarEye expressed, "With over 4200 start-ups in the country, India is ranked as the third largest tech based start-up hub in the world. FarEye is proud to support Prime Minister Modi's vision of Make in India, with its locally crafted platform revolutionizing the mail and express industry globally."
Kushal further adds, "We are delighted and humbled to be listed as top 3 world leaders for our logistics management solution. This victory is particularly exhilarating as we are the only Indian company to be recognized on this global platform. The demand for FarEye's mobile platform has grown over 200 per cent over the last three years. Our aim is to continue to revolutionize the enterprises by empowering their field workforce."
FarEye has revolutionized the supply chain industry by capturing marquee clients like DHL India, Amway, Walmart and 75 other enterprises across 15 countries, proving its mettel across the industry verticals globally.
FarEye had raised Series A funding last year to cater to overseas demand and currently has offices in Dubai and Singapore. Forecasting the demand from developed markets, FarEye has already expanded in US and Europe with some of the large enterprises on board and in parallel running multiple pilots for others.
As a multi-lingual product with mobile application in iOS and Android and a process engine to adapt to geographic specific logistic processes, FarEye's platform is catering seamlessly to the international demand.
The winners of the Awards will be announced on 7th June '17 in Paris. For more details about the award visit FarEye's Blog.
(source: ANI-BusinessWireIndia)