Copenhagen, Denmark; Noida, India –  HCL Technologies (HCL), a leading global technology company, today announced it has signed an end-to-end IT infrastructure services deal with Falck, an international leader in the ambulance and healthcare markets.
Through this deal, HCL will support Falck's business transformation by consolidating, simplyfing and standardizing Falck's IT infrastructure operations through a centralised global service delivery model. The new centralised model will enable greater automation, improved cost transparency, enhanced operational efficiency and increased control. The delivery hubs for this engagement will include HCL's newly inaugurated Global Delivery Centre in Gothenburg, Sweden and sites in the US and South America.
"Our IT infrastructure is mission-critical, as it underpins the applications and processes that enable our teams to help people in need and to save lives," said Poul Erbo Mortensen, Executive Vice President and COO, Falck. "We chose HCL due to its proven track record in driving large-scale IT transformations for clients in the Nordics and around the world."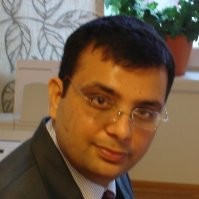 Pankaj Tagra, EVP, Nordic & DACH Business Head at HCL Technologies said"We are looking forward to working with Falck to achieve significant efficiency gains from a unified IT infrastructure. HCL's global service delivery model will enable Falck to optimize and evolve its IT landscape in tune with its changing business demands".
Falck operates in 35 countries and has more than 37,000 employees. The business consists of three core business units: Ambulance, Healthcare and Assistance. Falck's current IT landscape includes a web of data centres, networks and operating systems around the world, which work to keep the company online every day. In partnership with HCL, Falck will now embark on a transformation journey to consolidate this landscape.