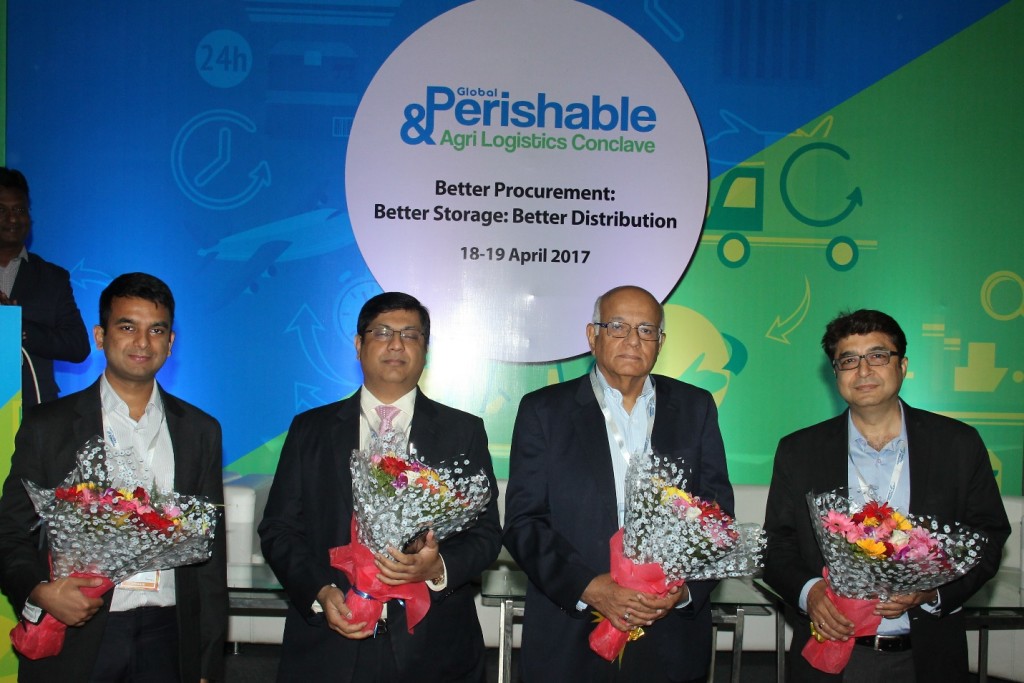 The second outing of Global Logistics Show from 17-19 April, 2017 was a very successful convergence of 106 exhibitors, 2760 visitors, 292 conference delegates and 91 eminent speakers. It was three days of networking, learning and conversations which are expected to translate into big business transactions. Co-located with the exhibition were four focussed conference sessions on Supply Chain Management, Supply Chain Technology, Perishable & Temperature Controlled Logistics and Agri Logistics which saw industry experts discuss and debate on issues of interest to the sector, identify new growth opportunities, understand the associated challenges and identify strategies to overcome them.
The supporting partners who provided strategic direction to the event included Economic Times, CNBC TV18, Tata Strategic Management and CILT. The international expertise and support was provided by global sector leaders ISCEA –USA, SCLG-UAE, Demand Driven Institute, USA.
Tata Strategic organized a master class on Growing Sales through better Supply Chain Management and Demand Driven Institute of USA organized a workshop on Demand Driven Material Resource Planning. Both were very well attended as these are two areas that supply chain professionals in India are keen to learn and follow.
The Global Logistics Excellence Awards held in association with CNBC saw supply chain professionals showcase the very best of individual and enterprise success stories, significant contributions to the Indian logistics and Supply chain industry. A meticulous process handpicked 56 winners from 182 nominations based on case studies submitted by them highlighting the tangible achievements over the past 12 months. 275 Industry peers cheered for the winners at The LEELA, Mumbai on 18 April 2017.
The award winners included some of the leading names in Indian industry like Apollo Logi solutions, Bajaj Electricals, Sony India, Nestle India, Gati Kausar, TCI Supply Chain, Kirloskar Engines, Indus Towers, Raymond.