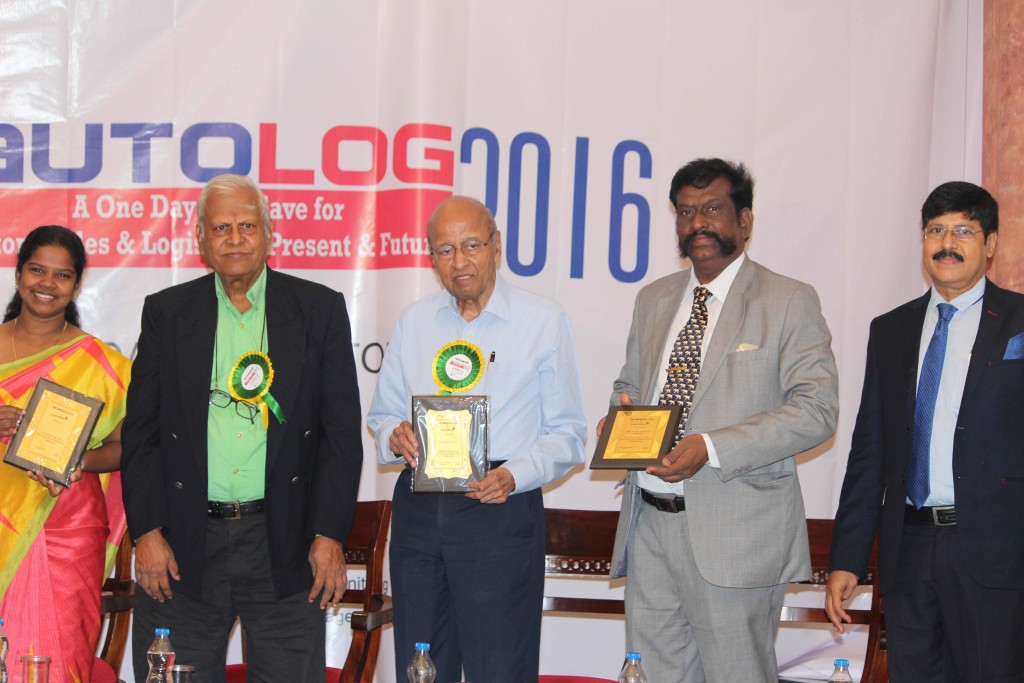 In association with the Indo-French Chamber of Commerce & Industry, we successfully conducted a one day conference, under AutoLog2016 at MyFortune,on 21st October 2016.
Leaders from the industry shared their experiences and the potential of the industry with the audience.
The inaugural session was addressed by eminent leaders from the industry and associations which included Mr. GV Raman, Executive Chairman, Shriram Group, Mrs. Merlin, Regional Director, IFCC, R. Prasanna, Founder Chairman, Green India, Mr. Chola Nachiar, President, Tamil Chamber and Mr R. Ayyappan, Group MD, Absortherm.  All of them talked about the current trends of automotive and logistics industry and the steps needed to take these growth oriented sectors to support our country's economic growth. These two sectors are playing a major role in contributing to our GDP.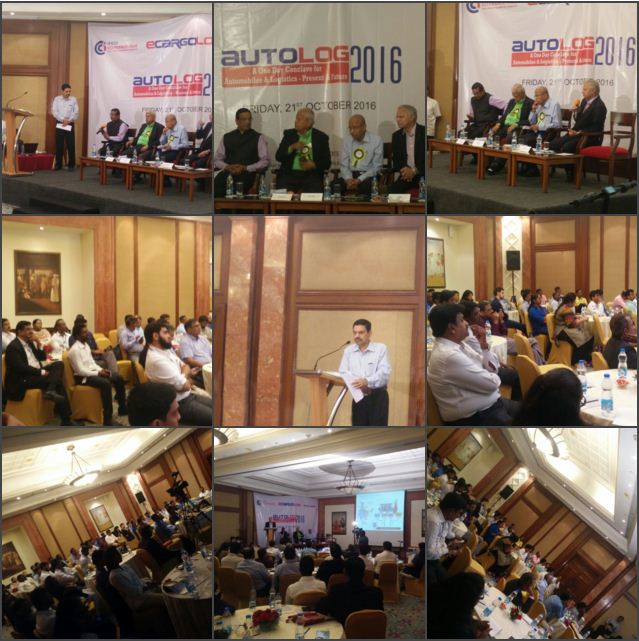 There were number of topics discussed in the daylong session relating to the issues these sectors face in this present scenario.  The inaugural session was followed by the 'Current Trends and Opportunities in Logistics' presented by Capt. Ramnath Vaidyanathan, Head – Business, Adani Kattupalli Port Pvt. Ltd. and B. C. Datta, Vice President, Corporate Affairs, Hyundai Motor India Ltd.
The next session was on the latest topic doing rounds across the country and will be a game changer for the country's economy – GST.  The government is making every effort to implement it in all the states to make life simpler for industry and community by paying one-time tax.  Once implemented successfully, the GST will further boost the prospects of the industry.  This was presented by Mr R. Ayappan, Group MD, Absortherm and was followed by presentation on 'Automation on Warehousing' by Mr C. R. Ashok, MD, Ardelisys.
Another interesting session of the conference was on 'Startups' that kept the audience on the edge of their seats. Major issues were discussed on the hurdles they face on funding and how to overcome them. K. Ranjit from MyhealthValet, A. Naidhroven, Nappinnai, Srinivasan, Founder, Drop Taxi and M. Laxman, Architect, Benz Architecture shared their knowledge on this topic. All of them gave insights from their experiences to the audience through their presentation.
For the first time, eCargoLog had also organised B2B discussion where there were a number of business ideas and opportunities being exchanged.
The conference concluded on a high note where V. Ravi, Publisher of eCargoLog thanked everyone present for their support and promised to bring more such events and covering other areas as well.
eCargoLog had the opportunity to interact with some of the companies and their leaders at the conference who are promising to make headlines in the future. We will be bringing you the success stories of their tough as well as exciting journey in our coming issues.
by eCargoLog Team