e-mobility enterprise software platform Kazam raises $3.6M in Funding led by Avaana's Climate Fund to democratize EV infrastructure in India
Kazam aims to become a one-stop e-mobility software platform – digitizing the entire value chain from buying of electricity to fuelling an EV to usage of EV
Mumbai, Kazam, a device agnostic electric mobility software platform for Charge Point Operators, Fleet Operators and Electricity Grids, has raised $3.6 million in a round led by Avaana Climate Fund. The company has been building their flagship EV fuelling platform and now aims to build a one-stop e-mobility software platform – digitizing the entire value chain from managing energy from grid to fuelling an EV to managing a fleet.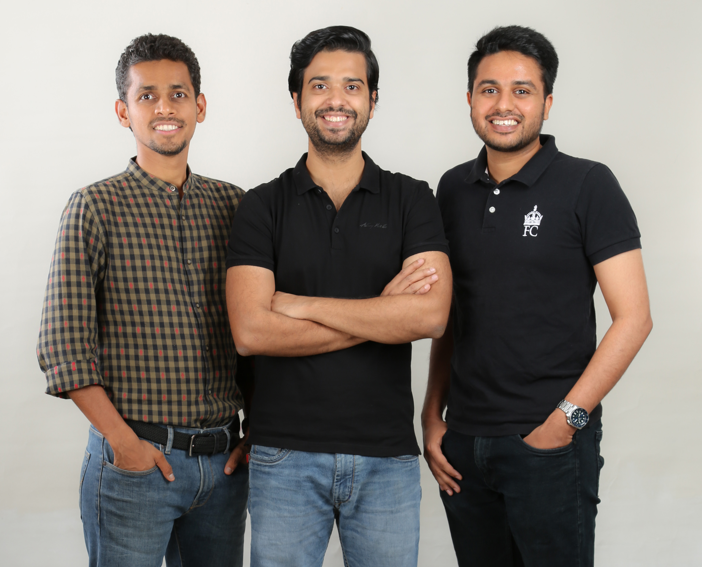 Founded by (ex-PepsiCo), Akshay Shekhar, CEO & Vaibhav Tyagi, CTO, the company's business has grown to managing 150,000 kWh of electricity per month with 10% of contribution by international clients in USA, Europe and Asia-Pacific. The funding round was led by climate-tech focused VC Avaana Capital. Other investors include Third Derivative and existing investors Inflection Point Ventures and We Founder Circle.
Kazam's software to manage fuelling for EVs are used by a range of vehicles including 2W, CEV 3W, city buses for local transport and more. With more than 7000 charging points under management, Kazam's immediate plan is to integrate 60,000 charging and swapping stations with its operating system in the next 14-15 months. It also plans to expand further in the international markets like the USA where it currently has partnerships with two Charge Point Operators managing 3,000 vehicles. In India Kazam enables 60+ Charge Point Operators inclusive of large e-commerce companies, 2W OEMs and Third-party Logistics companies.
The global EV charging infrastructure market is only expected to grow exponentially from $7.7 billion in 2020 to $27.7 billion by 2025, at a CAGR of 29.4%. Kazam's innovative technology and strong partnerships with government and private stations put it in an advantageous position to capitalize on the growing demand for EVs in India and beyond.
"Kazam is excited to have the support of Avaana Capital in our mission to digitize and democratize EV fuelling," said Co-founder & CEO, Akshay Shekhar. "The funds will be used to extend offerings of the platform to its existing customers by investing in technology and product teams. The funds will also allow us to maintain our market leadership position in the e-mobility software segment."
Kazam's agnostic software platform sits on a vehicle and enables total analytics of energy consumption and capacity, with a battery management system. Manufacturers provide the charging point and app, with Application Programming Interface and Software Development Kit support for mobile app development. The platform can be used in multiple geographies, making it a versatile and scalable solution for EV charging.
"As the EV revolution is unfolding across the world, we are thrilled to partner with Kazam in its mission to streamline electric mobility adoption through its sophisticated software stack," said Swapna Gupta, Partner at Avaana Climate Fund. "Kazam's hardware-agnostic capabilities position it well to capitalize on the growing demand for EVs in India as well as globally. We are confident that with Kazam's ability to drive data-led intelligence to grid, fuelling and fleet operations, it will play a leading role in democratizing access to EV."