The direct maiden flight of Air India to Tel Aviv from New Delhi arrived here yesterday, heralding a new chapter in the India-Israel ties and ending a decades-old overfly ban by Saudi Arabia.
Flight AI 139 landed at Tel Avivs Ben Gurion airport at 2215 (Israeli time).
"This is really a historical moment…We are in a new era. I am sure that we will see many more Indian tourists coming to Israel…and Israelis would also come to India in much higher numbers," Israeli Tourism Minister Yariv Levin told PTI. He said such a direct link would further strengthen the relationship between the two nations.
Saudi Arabias decision to permit Air India to use its airspace has enabled the airline to take a shorter route. It will cover the distance in 7.15 hours, 2.10 hours less than the time taken by the only other airline that flies between the two countries — Israels national carrier El Al.
Many Arab and Islamic nations do not recognise Israel and, therefore, disallow airlines from using their airspace for flight services to that country.
On a query over Saudi Arabia allowing Air India to use its airspace, Levin said: "We have to very cautious. This is really a first step — a very important one… I hope with times we have more and more normal relation with our neighbour in this region….India played a very important bridge (by introducing this flight over Saudi airspace) not only between India and us but also between Israel and other countries in this region."
Terming as "historic" the moment of arrival of the national carriers maiden flight to Tel Aviv, Indian Ambassador to Israel Pavan Kapoor said a lot of efforts had gone into it over the last two years with a strong vision and support for the initiative from the prime ministers of both the countries. He said the initiative would strengthen the relationship between the two countries in various spheres, including political, trade and cultural.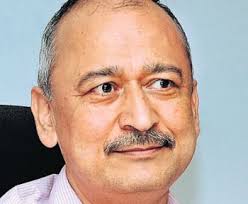 Air India Chairman and Managing Director, Pradeep Kharola said the Air India direct flight has the shortest route connecting New Delhi and Tel Aviv and will bring people of the two countries closer. The flight will operate every Tuesday, Thursday and Sunday. While the inaugural flight AI 139 left at 6 pm IST yesterday, the scheduled departure will be 4.50 pm IST from March 25 when the summer schedule comes into operation. The state-run carrier will be operating its 256-seater Boeing 787 Dreamliner on this route.
Kharola and Israel Ministry of Tourism Director Hassan Madah cut a symbolic cake to mark the start of the direct flight to Israel. Kharola had earlier said the airline anticipates interest from travellers from countries further to the east of India such as Australia.
The Air India flew over Oman, Saudi Arabia and Jordan to reach Israel. The permission to fly over Saudi Arabia will save Air India almost 2 hours and 10 minutes compared to the longer route taken by Israels national carrier El Al, which has direct flights between Tel Aviv and Mumbai. El Al takes a circuitous route over the Red Sea, the Gulf of Aden and then enters India and avoids countries that are on the direct flight path such as Saudi Arabia, UAE, Iran, Afghanistan and Pakistan.
Courtesy: PTI