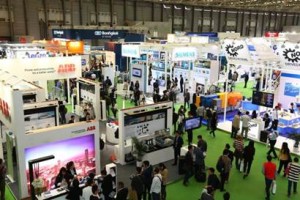 China's industrial transformation creates new business opportunities
Hannover/Shanghai. Wages are increasing, the middle class is expanding, and the demand for skilled labor is growing. At the same time, the years of mega growth are over. Yet China remains ambitious: compared to 2010, the average income as well as overall economic performance should double by 2020.
With the initiative "Made in China 2025", China is on the road to Industrie 4.0; automation, innovation, sustainability, and environmental protection are priorities. From 1 to 4 November 2016, visitors will see what China's industrial future looks like at the Shanghai International Exhibition Centre, where exhibitors at Deutsche Messe's industrial trade fairs present products and services for China's modernization.
"In China it goes beyond modernizing production and infrastructure. The country has a new self-confidence and is no longer satisfied being the West's workbench. The economic power wants to become a leader in quality," says Krister Sandvoss, project director at Deutsche Messe. "Thus China remains an important market for manufacturers and providers of industrial technologies and services".
PTCA ASIA, CeMAT ASIA, ComVac ASIA, and Industrial Supply ASIA collectively unite roughly 1,700 exhibitors on a display area of 130,000 square meters. Approximately 80,000 visitors are expected in 2016. Hannover Milano Fairs Shanghai Ltd., Deutsche Messe's subsidiary in China, organizes the four fairs.