-At the event, TSAW will demonstrate its cutting-edge drone manufacturing technology
-Drone Tech startup has its R&D department at IIT Delhi Campus
Delhi based, Drone Tech startup TSAW has announced its participation in Aero India 2023 which will begin 13th of this month. The 14th edition will be held at Air Force Station, Yelahanka, Bengaluru from 13-17th February. The biennial airshow will be inaugurated by the honorable PM Modi and graced by the presence of Defence Minister Rajnath Singh.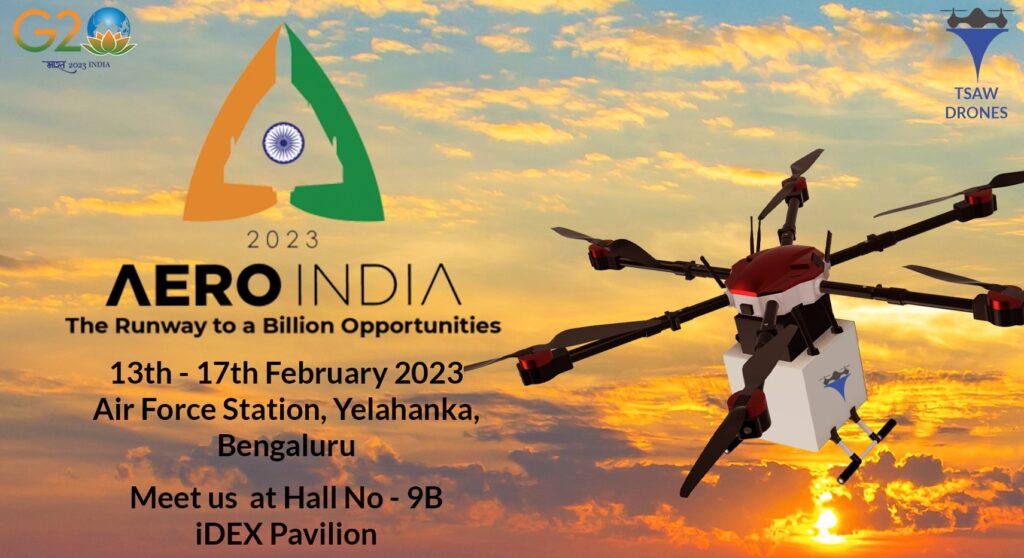 At the event, TSAW will demonstrate its cutting-edge drone manufacturing technology alongside 737 exhibitors who have signed up to take part in the event. The mission statement of TSAW is to provide cutting-edge technology and create a make in India Drone Manufacturing brand, it is also committed to providing clean and secure logistics solutions. TSAW is building the Mule and Kamakaze drones for the industry.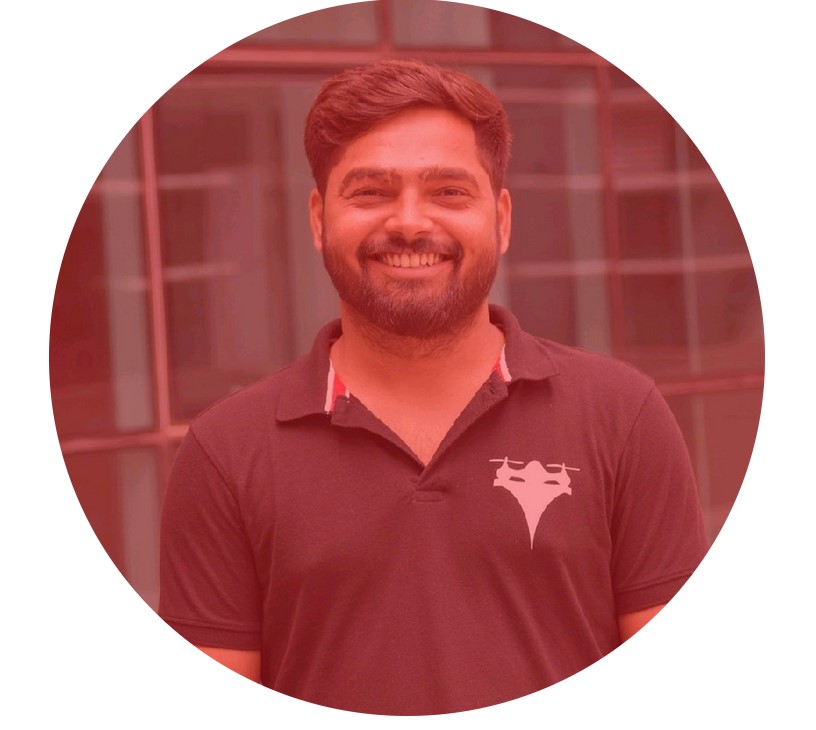 Rimanshu Pandey, Co-Founder and CTO, TSAW said, "TSAW brings a spectrum of drone technologies and digitalized solutions and services based on modern technology, ranging from industrial drone automation to drones used for surveillance, security, and logistics. As India races towards Amrit Kaal, meaningful R&D across industries is extremely essential. The reason why TSAW always strived to be at the forefront of drone innovation at the national and grassroots levels. Our recently launched logistics arm DRONECO is also committed to bring the innovation in logistic industry with its innovative approach. Moreover, we are extremely thrilled to be a part of Aero India 2023 and to have a solid platform to showcase our wide application of product portfolio."
According to the Aero India website, 643 of the 737 exhibitors are from India, while the remaining 94 come from 30 different countries. The five-day event will also include a significant aerospace and defence trade show as well as an aerial display by the Indian Air Force.
The Aero India event intends to offer a unique opportunity for the exchange of knowledge, concepts, and innovations in the aviation industry. The participation of international think tanks in addition to major aerospace investors and world leaders will help the "Make in India" movement and boost the local aviation sector.
As part of the multi-day program, TSAW will be meeting prospective clients, talent and collaborators.