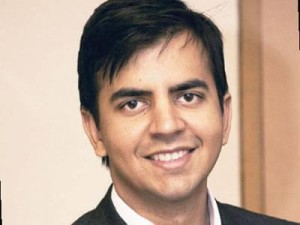 The wallet is now available to over 40 millon users across online and offline merchants, including Ola's existing customer base – It is also one of the largest wallets in the country with the highest average wallet size.
Ola, India's most popular mobile app for personal transportation, today announced the launch of a dedicated mobile app for Ola Money that will allow users single point access across multiple brands and use cases. The Ola Money app can be used for mobile phone recharge across all operators as well as to send money to friends and family. In August, the company had announced that its customers could use Ola Money for payments at a wide range of merchants including OYO Rooms, Saavn, Lenskart, Zo Rooms, TinyOwl etc. With an average wallet size that is significantly higher than its peers, Ola Money is one of the leading wallets in the country today.
Ola Money is the most preferred mode of payment on the Ola app. With Ola Money, users can pay any of the partner merchants without having to provide any additional authentication, other than their Ola credentials already present on the app. The addition of mobile recharges and money transfers through the app brings two major use cases for consumers using Ola Money.
The app will soon be usable for utility bill payments, across online and offline merchants and leading payment gateways as well, making Ola Money a holistic solution in the payment ecosystem.
Bhavish Aggarwal, Co-founder & CEO, Ola said, "The launch of the Ola Money app is a big step towards simplifying payments for users across a wide range of products and services they use every day! Ola Money has seen tremendous acceptance over the last three months, since the time we opened it up for third party merchants. We continue to add more merchants and build many more use cases with Ola Money, making it a seamless experience for users. With the app enabling users to do a lot more including mobile recharges and money transfers, we are excited about the possibilities that Ola Money brings for the millions who are beginning to prefer an easy to use mobile payment solution!"