Schenker India Pvt. Ltd, celebrated 20 years of successful operations in India. Started in 1996 with 5 branch offices in India, today DB Schenker is operational in more than 44 offices in 37 cities across India.
Throughout the years, DB Schenker in India has focused on customer satisfaction and operational excellence. With a robust infrastructure in place to serve its customers, DB Schenker is solidly positioned in the Indian market today. Its business model brings all modes of transport under one roof including air, ocean, rail and road transport solutions. With two decades of growth, performance and innovation in the Indian market, DB Schenker in India is now focusing on strategic partnership with many Indian and multinational organisations as their preferred logistics service provider.
The success factor for DB Schenker in India lies in balancing the act between local presence across geographies and uniform global standards. DB Schenker in India think locally in terms of providing the services to all the customers; ranging from multi-national corporations to OEM supplier bases to the global manufacturing companies; keeping the worldwide service standards in mind – and all this with a large degree of adaptability to the local market.
DB Schenker customers in India are served even better with the state-of-the-art infrastructure, IT capabilities and global service standards. At present, with 12 DB Schenker logistics centers (Multi Client facilities) and 42 customer specific warehouses, covering millions of square feet of warehousing area across India, customers can expect a shorter response time, availability of products and seamless last mile deliveries to their destinations.
Recently, DB Schenker has introduced a new structure for regions to serve the customers even better through a centralised approach. It also integrates the last mile delivery components into their network for a seamless door-to-door global supply chain. Part of their commitment to the Indian market will be investing further in resources and bringing in the best practices in supply chain. Thereby remaining committed to customers by offering them the best solutions for their respective markets in automotive, aerospace, chemical, consumer, electronics, healthcare, industrial, marineparts, solar &semicon and retail through our global and regional competence centres.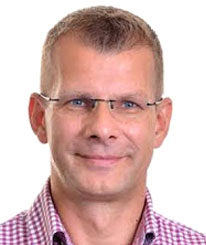 Mr. Oliver Bohm, CEO, Schenker India Pvt. Ltd. said on this occasion – "India has and will continue to play a pivotal role in the growth of DB Schenker as an organization. We have been flexible enough to offer customized solutions to customers in India, and we owe our success to them for the last two decades. At the end, I am thankful to our employees and senior management for their commitment, hard work & dedication, as we realize the vision of DB Schenker in India."
Source: Equity Bulls